"What…the…f-"
A car horn honked at me. In a daze, I'd wandered into an active driveway. Standing in front of the enormous church, decorated with fairy lights and a giant walk-through "WELCOME" sign, I was already kinda nervous. It's not every Wednesday you finish work early to go to an Anglican Christianity-conversion course. Was my idle wandering into the road a subconscious message? Maybe. I joined the queue.
This is my first Alpha. I'm stood outside Holy Trinity Brompton (HTB), freaking out.
Alpha is considered by the kind of people who take time out to consider this kind of thing, the most successful introductory course to Christianity since Jesus himself got chatting down the local fishery. There are, predictably, people who treat a Church-led course in spiritually as a bit, well, cult-y (two notable examples include this article by Jon Ronson, and this -poorly researched, imho- VICE article). I was here to test the waters myself.
Why am I here? Well, since I moved to London, I've been having a bit of an existential crisis. Not like the one on the Alpha ads, where a dude who looks like he's been holding in a really serious poo for too long asks important life-changing questions like "Is this it?" and "Pub or gym?". No, my existential crisis is of a slightly more personal nature, and probably more to do with a lingering sense of loneliness since I moved away from all of my family and friends. I'm not hoping to find God, I'm not looking to be saved. I'm just curious about how other people can find solace and comfort in a religion. Plus I heard there's free food.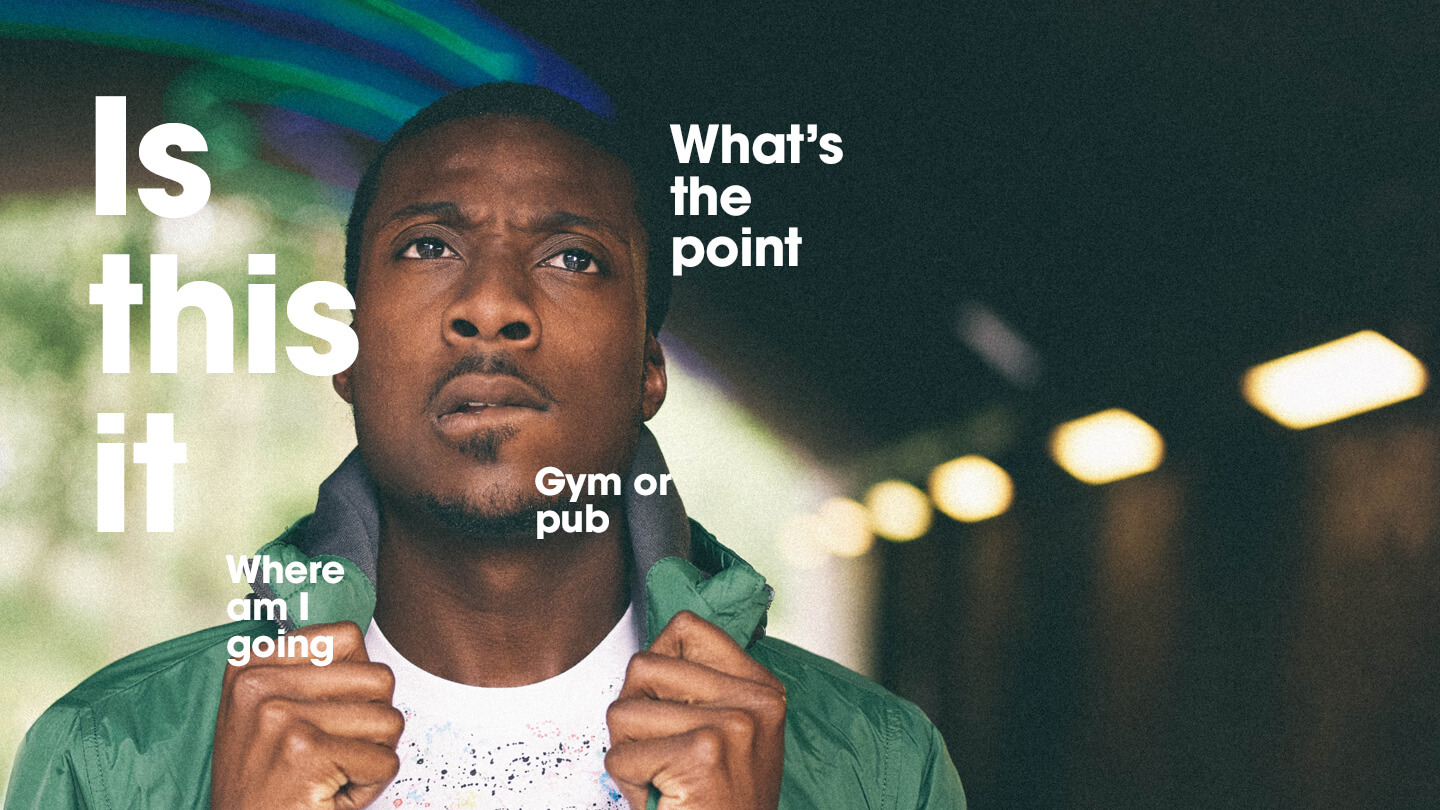 Once assigned to a discussion group, I was led inside by a guy wearing a red t-shirt with "A-Team" emblazoned on the arm. Alpha's pioneer Nicky Gumbel stood next to his wife Pippa. They both beamed at the enormous crowd. "Welcome!"
The talks were comforting. Nicky and Pippa told us to enjoy ourselves, that Alpha was intended to be a respectful and open place to discuss our thoughts about the meaning of life. They encouraged us to listen to, question and befriend our group members. A woman sang Amazing Grace. Nicky invited artist and once-ardent-athiest Charlie Mackesy to the stage to give a funny and charming speech. I tucked into my butternut squash
Speeches over, I feel relaxed. Mackesy spoke sense, took the piss out of Christianity a little, and had the audience charmed. It seems a lot less culty now. With a bit of chair reshuffling, we join our groups again, where cake and coffee is passed round. We play a name game, led by our host and her two helpers.
The atmosphere is a little awkward. We're all here to dissect God in someway, and it becomes clear that athiests are in the minority. Which makes sense, really. What would an athiest be doing at a Church course? I take a moment to judge my decision to be here.
What if I'm the only person in here that doesn't believe in God? That thinks all religion is a well-meaning, ancient system created by flawed people and exploited for war, money, selfishness? That thinks gays and women aren't inherently sinners? That would rather blog than pray? I scan my group with my Christianity-radar set to HIGH.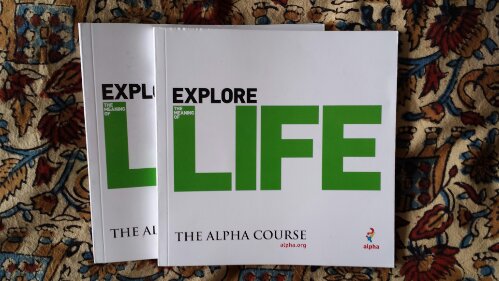 Our host invites us to ask broad questions about God. After a silence, someone offers up "Why is there suffering?". I sigh inwardly, wanting more in depth questions. I fire off "If god exists, how does he manifest himself in the world?". The group nods, and falls back into silence. More questions are asked, with our host taking notes and sagely nodding at our queries. After a particularly long pause, she suggests the group breaks up and heads to the pub. Class dismissed.
A few conversations persist, then we all disperse out of the church. I had fun. I want to go back, to ask antagonistic questions and to compare the Christian answers with my own. I'm pleased with, but still slightly wary of the whole setup. I wonder if I'll stick it out for the full ten weeks, or if something dramatic is going to happen. I make a mental note to ask one of the helpers where she got her shirt from next week. It was a nice shirt.