Feeling restless one Sunday afternoon, having spent the entire week killing aliens on PS4 games, Jonathan suggested going to Pop Brixton.
I'd seen it mentioned in the usual places, Time Out, every hipster I follow on Twitter, and had concluded that it was probably going to be an over-hyped shipping container crammed with top-knotted men and girls in fedoras where I'd pay a tenner for the honour of having a slightly undercooked burger by a brand with a Helvetica logo. Unusually for me, I told him I'd rather give this one a miss, and can't we just get a takeaway instead?
Well apparently killing aliens is tough business and he needed to stretch his legs, so two sweaty bus rides later we were swanning through the streets of Brixton with low expectations and a plan B (go get drunk at Kaff Bar) firmly in place.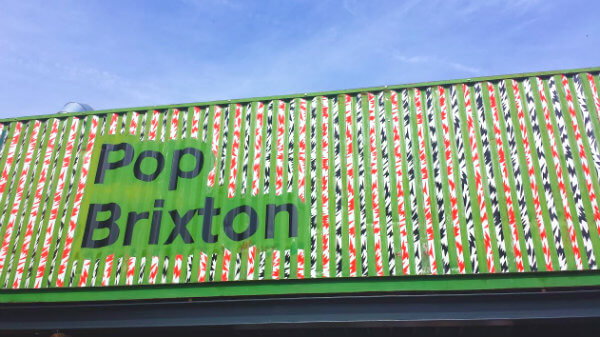 I was really pleasantly surprised. The area feels roomy, colourful, and there is a lot happening. Shipping containers crammed with ramen bars, vintage shops, and wood-smoking burger joints flogged their wares to a pleasantly tipsy crowd, with a pared-back vibe and the occasional Justin Timberlake booming from a tinny speaker. I mean, it was as hipster as a bearded architect ordering a soya single-shot latte , but it didn't feel pretentious.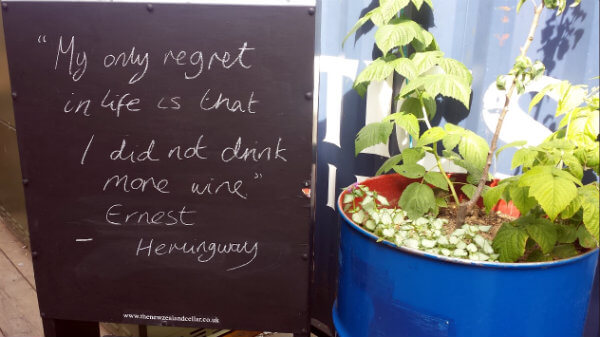 With wide-eyes, Jonathan and I resolved to eat all the food, and set about our little task with frankly inappropriate levels of dedication. For starters, jerk coated sweet potato chips from Mama's Jerk. For second starters, hot pork gyoza from Kai Ramen Bar. For third starters, gin.
A little frazzled from sitting upstairs in the Greenhouse (true to it's name, it was properly mafting in there), we pottered into real Brixton to give the market a once over. We stopped off for a few rounds of Connect Four and cocktails at Seven.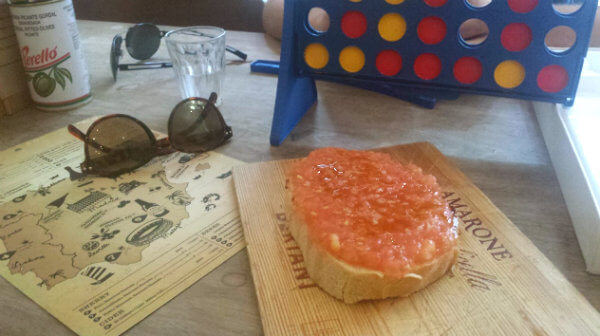 Jonathan and I are far too competitive to stay friends around boardgames for too long, so we shuffled back to Pop Brixton for round two after a good telling off about the rules of Connect Four.
The main event of the food, for me, was this bad boy. The geniuses behind Bhangra Burgers, an Indian fusion streetfood joint also known as Baba G's, have reinvented the humble nacho cheese dish with poppadoms and tikka chicken pieces.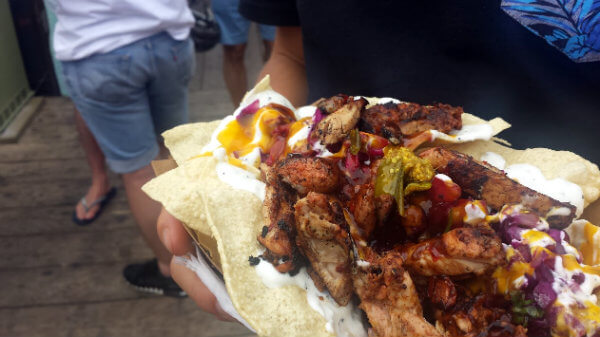 Imagine every good nacho dish you've ever had. Now imagine every good tikka dish. Now imagine they're all the same thing. You're getting close to how good this was.
For dessert, we picked up some Pimms Cider and a Yumi-Tub (weird Thai ice-cream, with brownie chunks all crushed up in) and felt proud of our decisions, but also awfully, awfully full.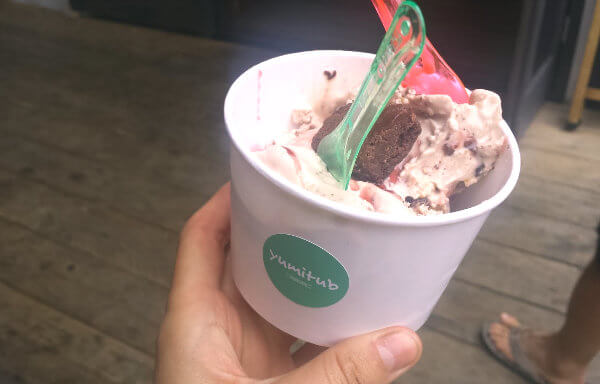 On we rolled back to the tube station, as the sun set, the Brixton market traders were packing up and the Pop Brixton hipsters were filing in for an evening of (presumably) house music, feeling smug, happy and a little Pimms-headed.