I'd been warned that Bangkok was an excitable city, that it might be a little overwhelming. For me, it was the perfect opportunity to see the cultural sights, and for the guys I was with, the perfect place to get a taste of Thai nightlife. A great blend of calm and chaos that would keep everyone in the group happy.
We were staying at Dang Derm Hotel, which boasts the address Number One Khaosan Road. Khaosan is famed for the cheap hostels and embodiment of the word 'bustle', as well as where Richard, from must-read novel The Beach, starts his lethargic journey to paradise/hell island (stop what you'e doing and go read it. I'll wait here.)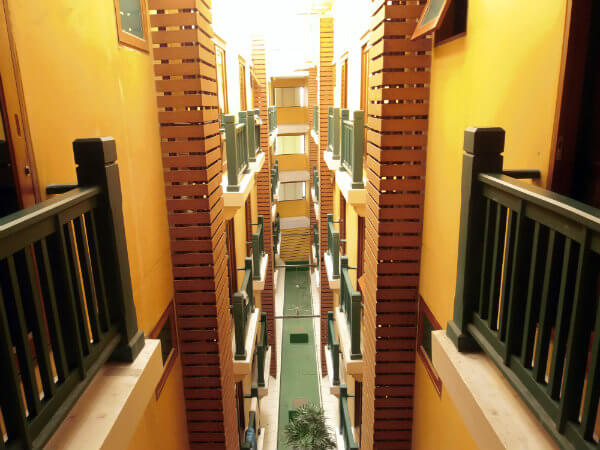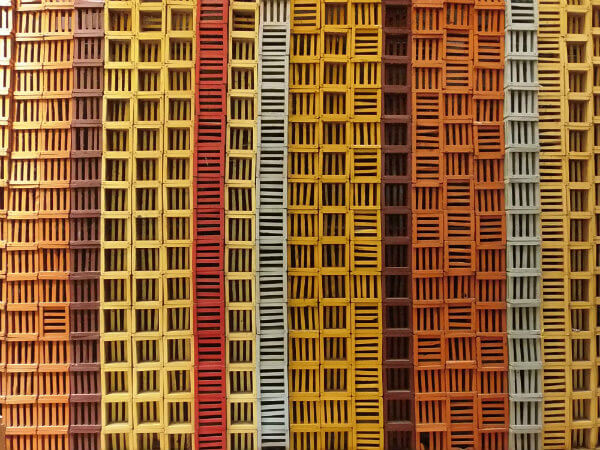 The hotel was perfect. Pretty, quiet enough (considering the honking road outside), cheap, and with the ultimate bonus of a rooftop pool. It doesn't quieten down until really late (or early, depending on your perspective), so if you're after a good night's sleep you might need a night cap and ear muffs to help you on your way.
We dumped our bags, and elbowed our way through the men offering us a tuk-tuk ride, and refuelled at the first cafe we passed with a working fan (three uncomfortably warm Yorkshiremen, what can you do). After sweating off the red curries, I urged us along to the top of Khao San Road with every intention of finding one of the nearby hot spots- the Grand Palace or Wat Phra Keow- when we were ambushed by a kindly Thai dude.
After drawing up a list of temples for us to visit, he flagged down a tuktuk for us and in we clambered, shrugging off our scepticism. He whipped us round the streets of Bangkok, turfing us out every half hour or so to go explore a temple.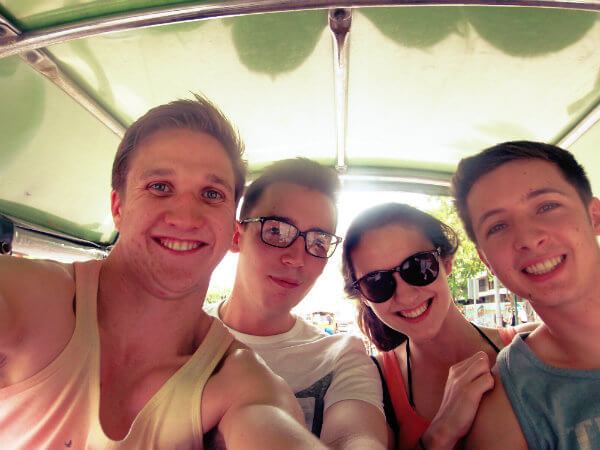 We checked out a few different temples, unfortunately we were given the wrong names so I can't be 100% sure I have accurate deets, but one of them was Wat Indrawiban, fo sho.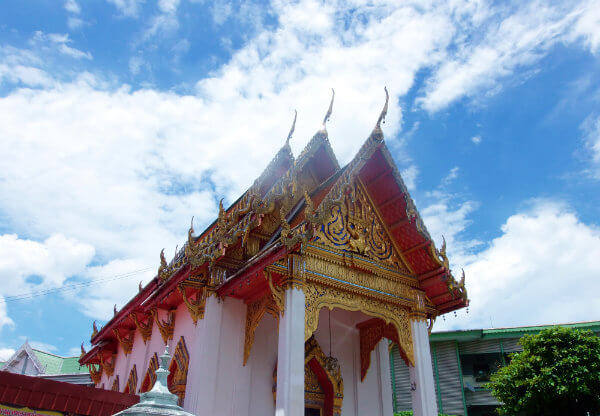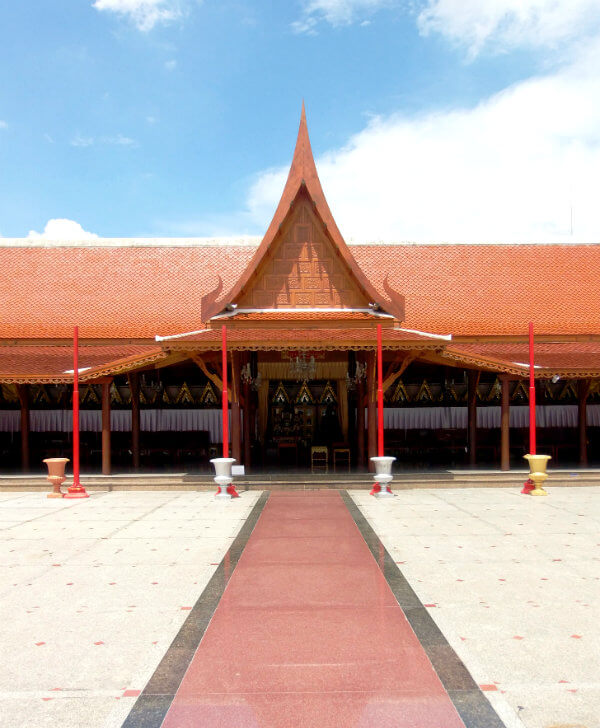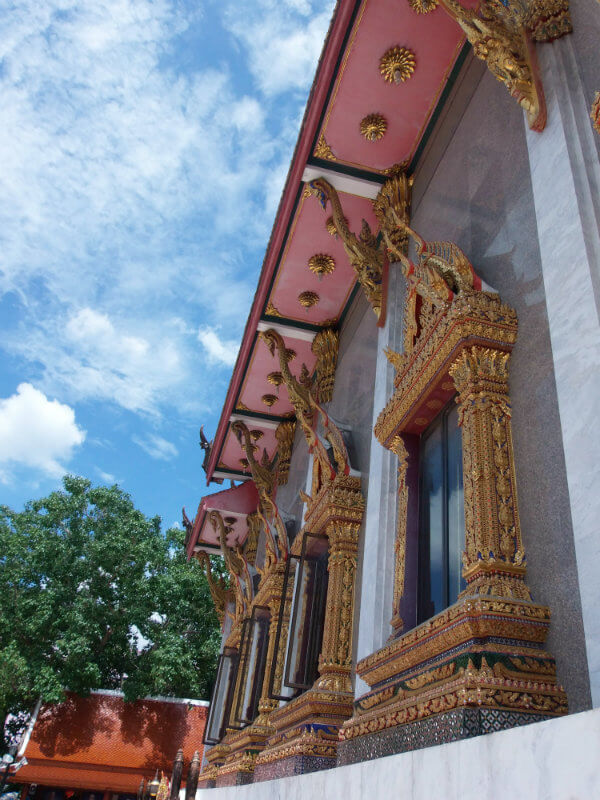 It turns out after a cursory Google that this was a failed scam attempt- with several reports of the exact same thing happening to others, but other than a few awkward exchanges in tailors we didn't want to go to, it didn't cost us a penny as our driver abandoned us after a while. Thankfully our scammers were only half-hearted, lesson learnt. Stay safe, kids and fellow idiots!
After a few hours of pottering around temples, the jet lag hit us, so we flagged another eager tuktuk and head back to Dang Derm to lounge the rest of afternoon off with a cocktail by the rooftop pool, feeling pretty freaking fancy.