An invitation to a twelve-course meal is not one I am ever, under any circumstances, going to pass up on. So when the lovely team at Zomato emailed me, I practically fell over myself in glee/desperation to get a seat on that chef's table. Having heard so much about Crocker's Folly from their last Zomato meet-up, I was pretty psyched to get to go myself. I hiked up to Maida Vale, swanned in late (a recurring problem) and quickly settled into my dinner.
Now. I could attempt a marathon post detailing every single dish- all glorious twelve of them- but I think I'd struggle to say something interesting and witty about each and every one, so instead I'll give you my highlights. To be fair, there are still a lot of highlights… I guess I'm telling you to buckle in, in any case.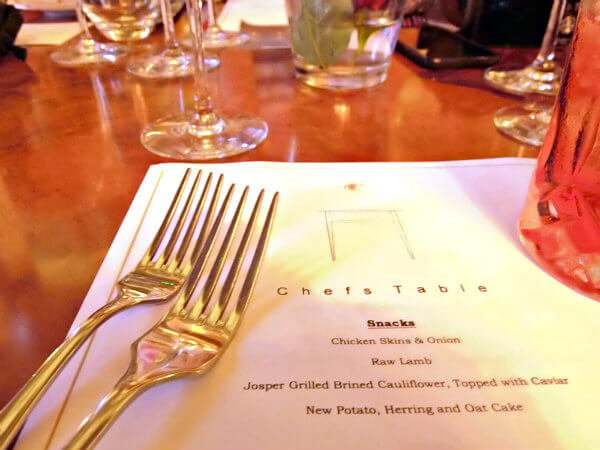 Highlight One: My seat.
I was sat in a little blogger's dream- opposite Rosie from A Little Lusciousness and Grub Club extravaganza, effortlessly stylish Catherine from a Lux Life, Adrian from The Hedonist who I spent a good hour captivated by on the progression of music and cultural appropriation with, and Andrea Zagatti who saw my inability to enjoy warm desserts as a challenge. Scattered across the table were bloggers and writers I admire, and getting to stuff my face with the lot of them was a pleasure.
Highlight Two: Chicken Skin.
While it might not sound like the most naturally appetising snack, ambitious chef Damian Wawrzyniak worked his magic and presented us with a crisp, jerky-like dried chicken skin with a shot of sweet, sweet onion soup. A slightly unusual canape, yes, but an excellent introduction to the mind of a chef who loves a challenge.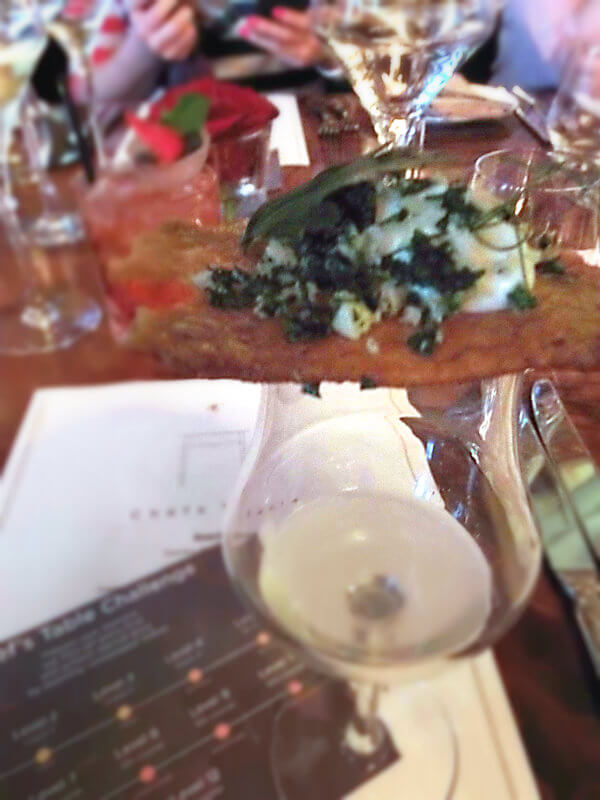 Highlight Three: Gravadlax
I am all about salmon. Gravadlax, raw salmon cured all Norwegian-y, is one of my favourites. Delicately cured salmon is the kind of food I could stuff into my face all day err'y day and still buzz quietly at every mouthful. I like this stuff, we're all on the same page, clear. What makes it a highlight at Crocker's Folly is watching chef Damian and his glamorous assistants carve it out, fresh from the fillet, in front of you. Bonus points for asking how many slices I would like (had to restrain myself in front of new impressive people, if this was any other day I'd have wept with joy and eaten the whole fish.)
Highlight Four: All The Pretty.
JUST LOOK.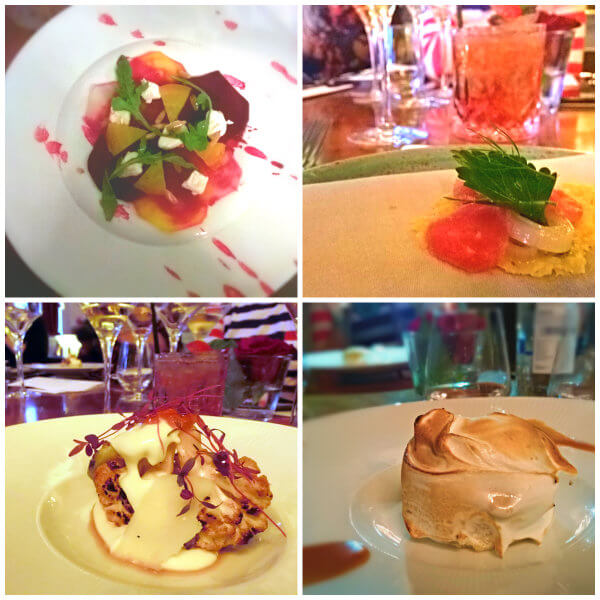 Highlight Five: The Veg.
I love a good vegetarian dish, though I'm usually too chicken to order them at a restaurant in case they turn out bland, unimaginative, or worse- soggy. We're all sick of halloumi burgers, I get that it's easy to whack out a pea risotto, now show me the interesting stuff you can do. Well. The things Damian can do with a cauliflower, let me tell you, are not to be sniffed at.
Highlight Six: The Josper
Tucked away in the kitchen lies a monster. As a treat, we were led downstairs to meet him- the Josper. Josper, for the uninitiated, is basically a mega grill that cooks from all angles, fuelled by charcoal and pure love. I even got to play with it myself, jeapordising the entire meal for everyone else. Damian showed me how to tell how cooked a steak is, just by giving them a prod. My action shots are CRAP so let's move swiftly on.
Highlight Seven: The wines.
I don't think I've ever had Lebanese wine before (I've never noticed it while swigging it anyway), so it was really nice to try something new. My favourite was the Rose (duh), which was paired with the early dishes. The wines, from the Bekaa Valley were generously poured out all evening, and I gleefully put it away.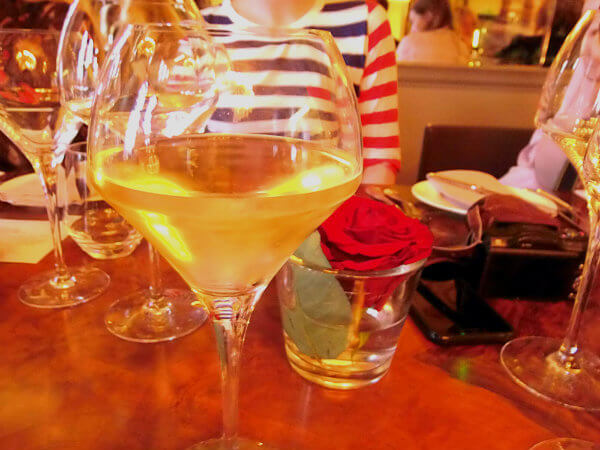 Highlight Eight: Chocolate Sphere
This was straight up the best thing on the menu. A dark chocolate sphere that took a real bashing to open up, filled with goodies. Worth a visit on it's own and the hero dish of the night.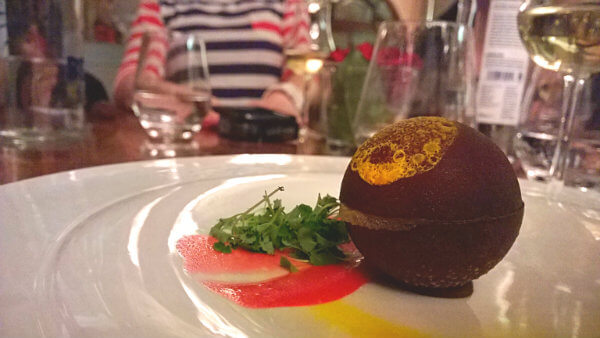 Crocker's Folly is a beautiful room- that old school Victorian feel- with a fresh and unique menu, and you won't need twelve courses to figure that out.
Crocker's Folly, Aberdeen Place, St John's Wood.