In my opinion, the best way to spend a celebratory evening is by feeding and watering your nearest and dearest. Luckily for me, that's also how Dirty Bones London wanted to spend it's one year anniversary, so Jaime, Jonathan and I rocked up to wish them Happy Birthday.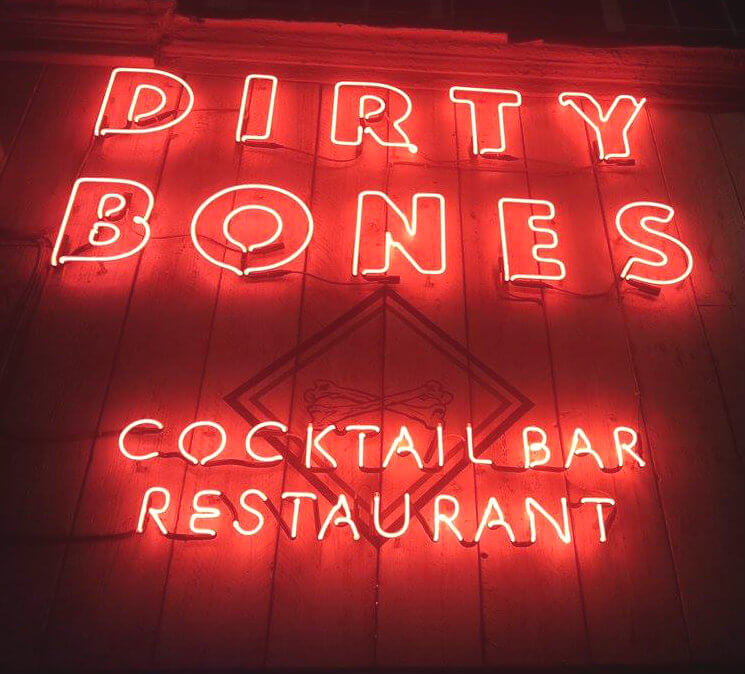 Unlike every other birthday party I've been to, it wasn't BYOB. In fact, Dirty Bones were rolling out the free cocktails like there was no tomorrow and if there was, it certainly wasn't a school night.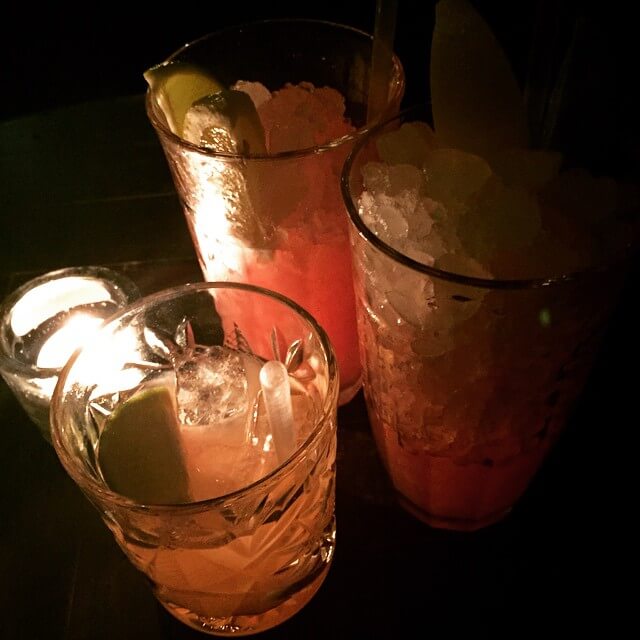 We hung out in the underground bar area, supping our freebies and snapping up mini burger canapes, until our table was ready. We were led into the smaller of the two dining rooms, snuck in an extra free cocktail and ordered away. They had a set birthday tasting menu on for the evening, so the toughest decision we had to make all night was whether to go for the Dog, Burger, or Wings. Ever the optimist, I suggested that in my group of three we should order one of each and all try a bite of each others…
No chance with these hustlers.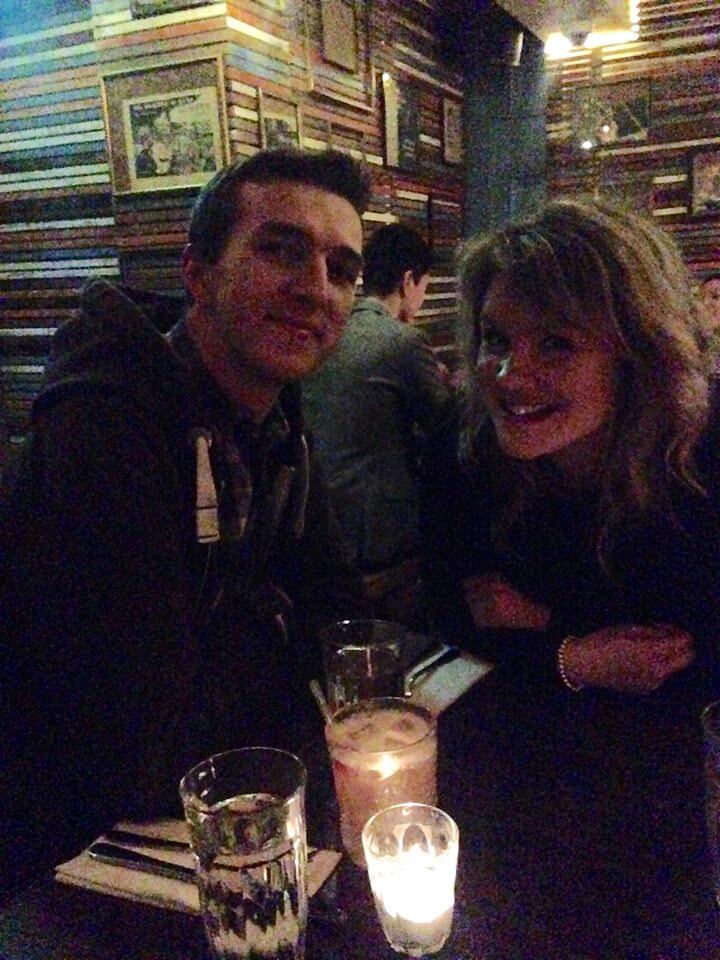 To start, we had a giant lamb rib with spicy chicken wing- that'll be the Bones, then- followed by our incredible main course. I had the wings, which were succulent and crispy and had just enough kick. All mains were served with a portion of fries and mac'n'cheese EACH. That's six sides between three people, and though I'd like to say we were far too sensible to attempt scoffing the lot, I just can't lie to you guys.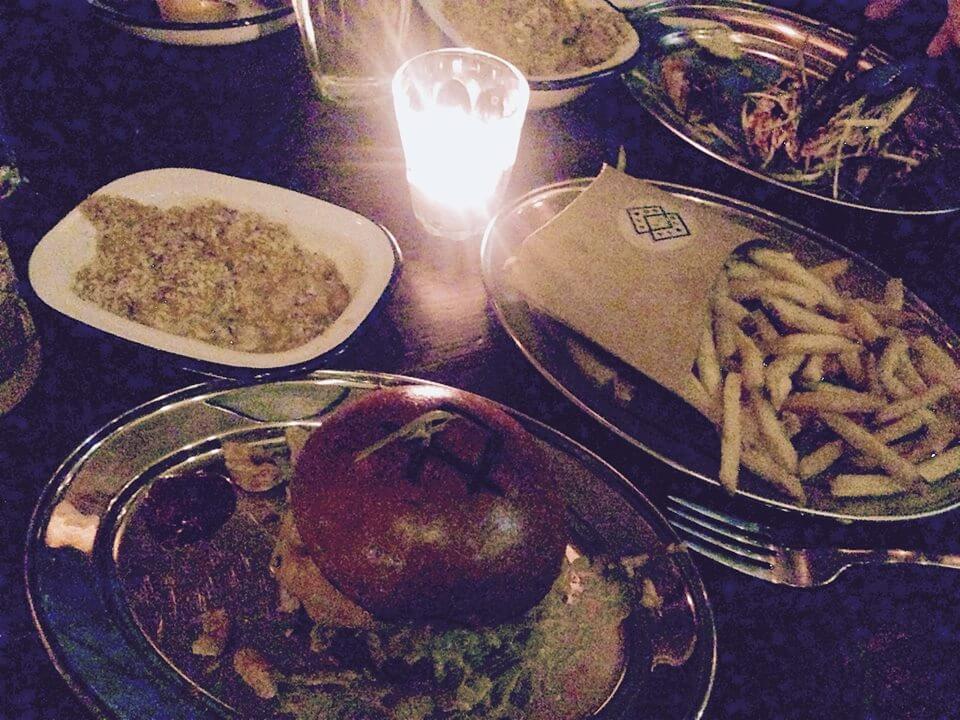 The mac'n'cheese was especially delicious, and I say that as someone who usually resents paying for pasta I'm used to tipping out of a microwave packet. I don't know what they put in it to make it spicy- it didn't seem like paprika- but there was enough zing in there to make me grateful we all got individual portions.
You can definitely see where they get the Dirty part from, not only was the food unapologetically unhealthy good for the soul, we were all covered in sticky sauce, mac and cheese, ketchup and grease by the end. The staff were in no rush to kick us out to refill the table (a novelty in itself in London restaurants), so we had plenty of time to groom ourselves into looking presentable again, soundtracked by the amazing chilled covers the live band next door was crooning.
The whole shebang (that's three freebie cocktails, a starter, main with two sides and a dessert each) cost £20 per person. Which is probably the best deal for food I've had in like, ever, so as well as feeling enormously fat proud of ourselves for finishing everything, our pockets weren't that much lighter afterwards either.
All round, I massively enjoyed Dirty Bones London and will definitely be back.
Dirty Bones, 20 Kensington Church St