The thing with London is, there's just so much of it. It takes an hour to get just halfway across it, there's always new must-see places being added to your to-do list, and finding time to experience is tough- come the weekend or evening you're already pooped from battling with three hundred other people for your place on a stinky tube.
Trying to catch a breather can seem like a near-impossible task, unless you're a fan of locking yourself in your house for the whole day. Which, incidentally, I'm not/no one is. But I don't need to worry that the constant honking of car horns, the never-ending bustle of the rush hour tube or the blaring of Evening Standard distributors is going to drive me a little bit mental. Because I've discovered a secret.
Getting high in London is not only super easy, it's also seriously effective. All you need is a lift, a big ol' building and preferably a fancy cocktail bar waiting for you at the top.
The Shard
I'm lucky enough to work in The Shard- London's most famous pointy building- and the views are incredible. My office is only Level Three, so there's no view to speak of there, but I do get to nip upstairs every few months for pay-day drinks. My number one recommendation for visiting The Shard is to skip The View. Though I've heard great things, it's much more time/booze-effective to haul yourself up to floor 32 for a cocktail at Oblix or Aqua Shard.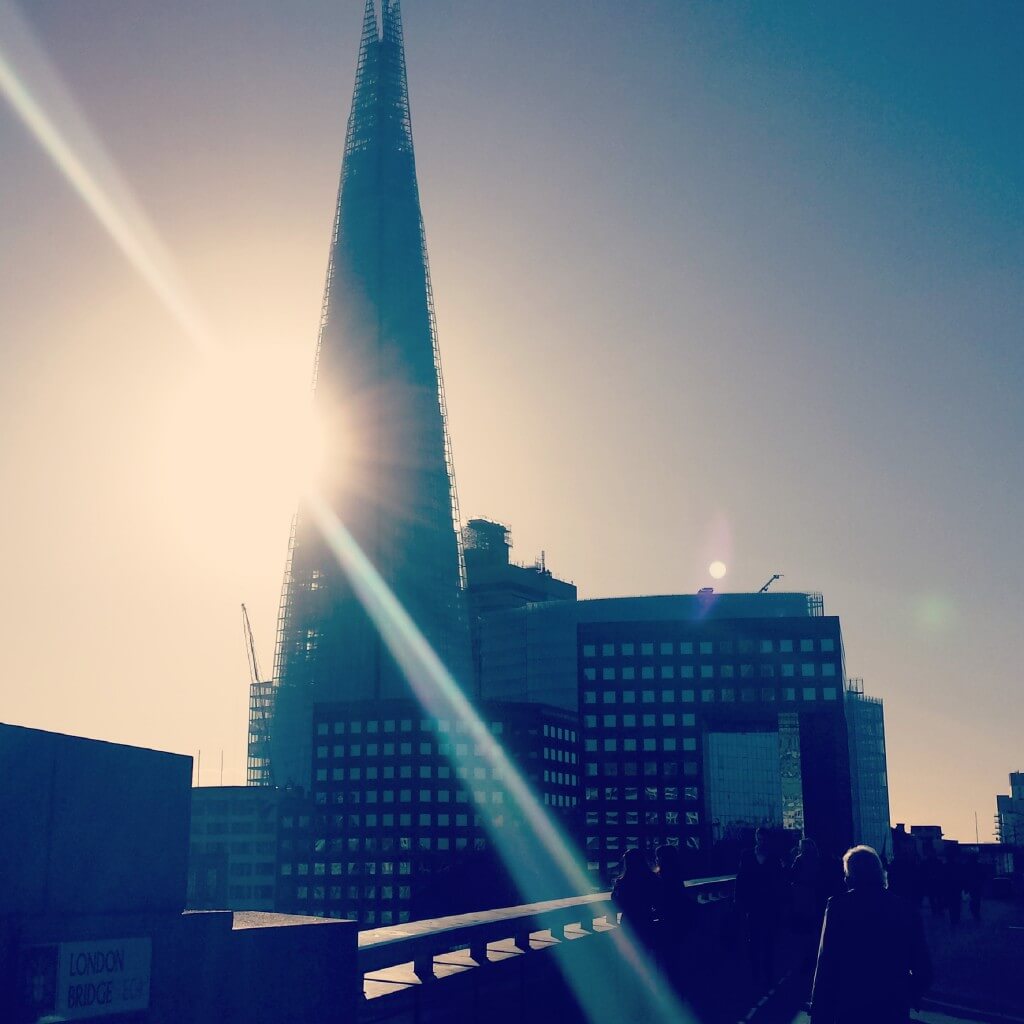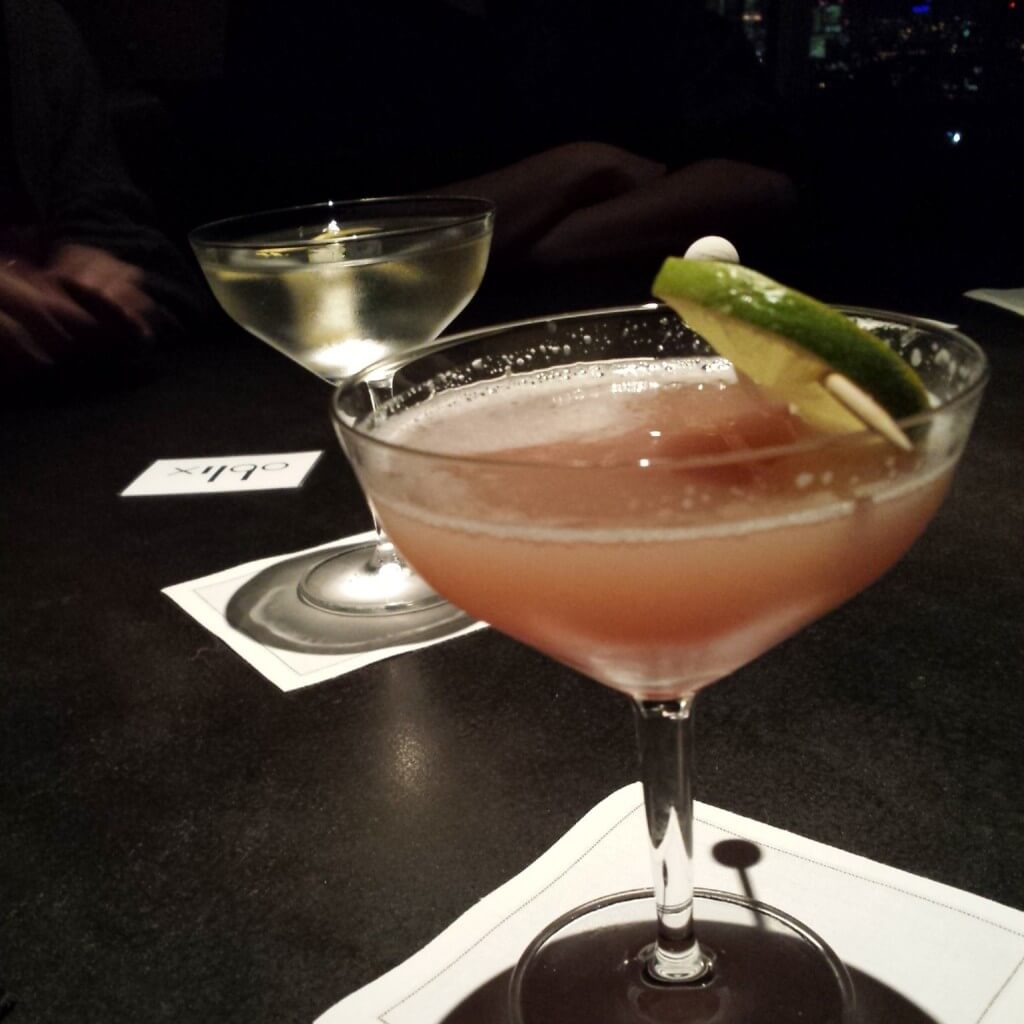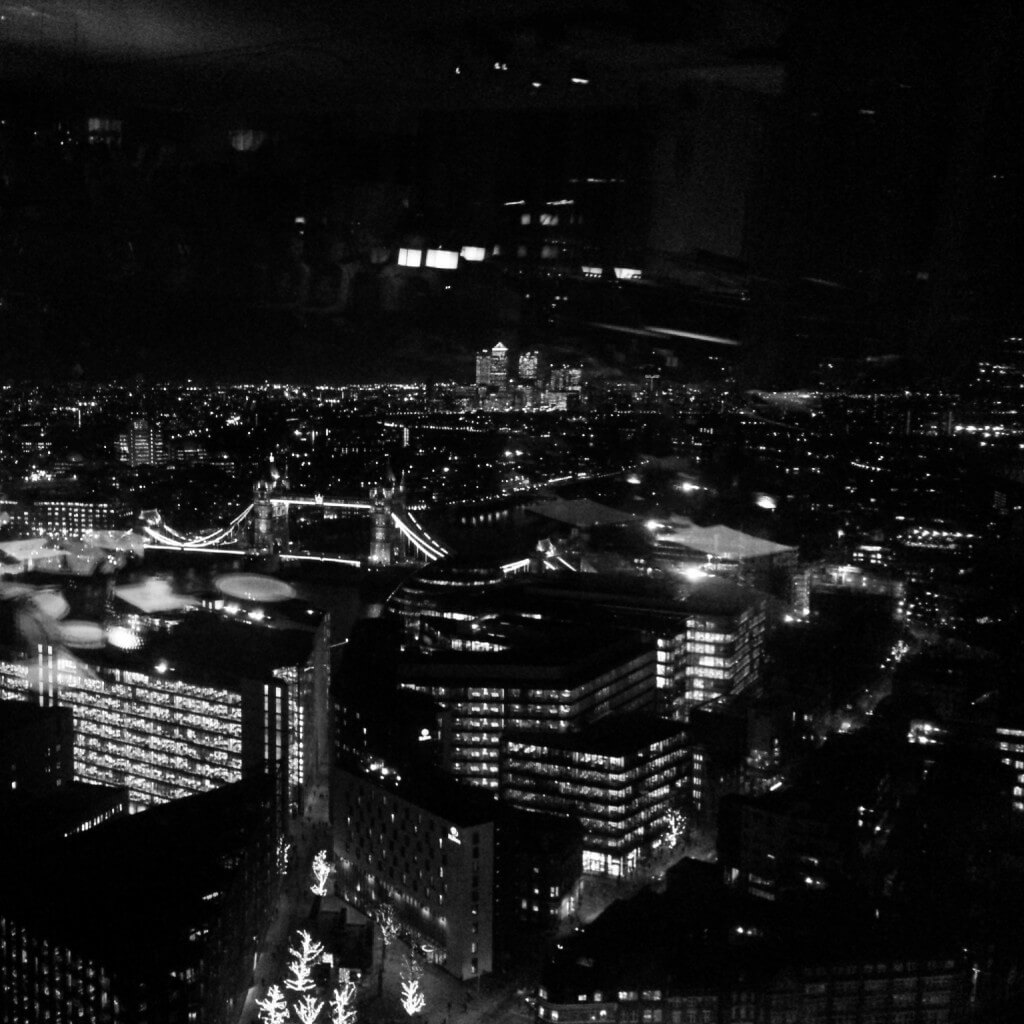 The BT Tower
I was lucky enough to be invited to head up the BT Tower for a fancy-schmancy professional networking event. I was there to schmooze with big bosses, and managed to make a fool of myself by stalling mid-pitch, in front of two CEOs, to shriek "Oh my God, we're moving" when I realised they'd switched on the 360-floor rotation. The sensation of being slowly spun around in the sky took a little getting used to, but the views it afforded was well worth the vague feeling I'd just been on the world's slowest rollercoaster. You also get a nifty certificate so you can add something to your CV. Naturally, the fact that I was supposed to be working didn't stop me from taking a selfie.
(Unfortunately, the Tower isn't open to the public , so you'll have to just gatecrash the next fancypants event they hold there.)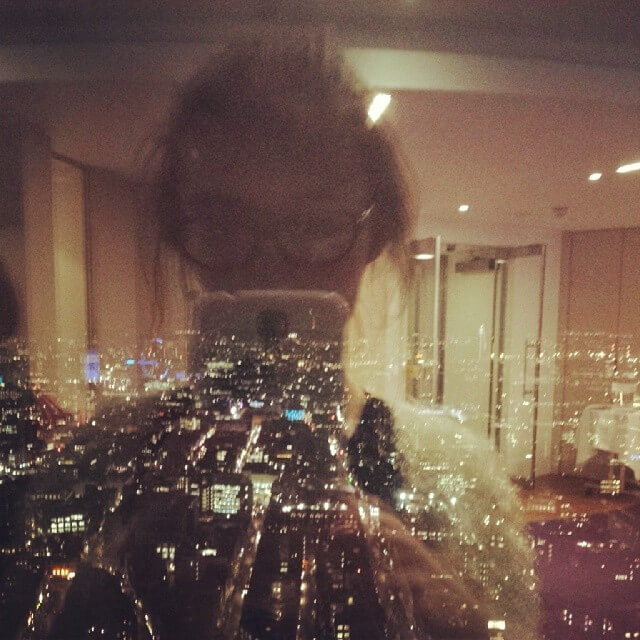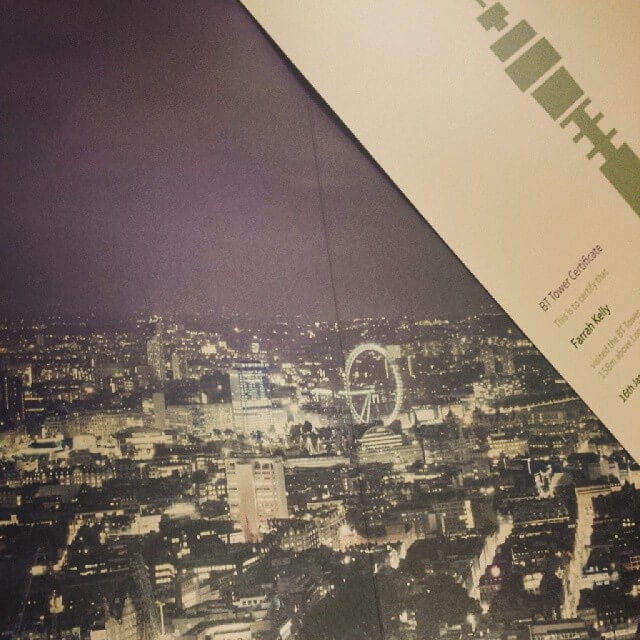 Heron Tower
I am in love with Heron Tower. It's not the most funky skyscraper in London- it doesn't have The Shard's edginess or the BT Tower's revolving floor- but I have totally fallen for this badboy. Namely because it is home to the most delicious food I've ever tasted, and some of the most incredible views you can find of London's skyline. I'm going to do a full review of the restaurant gets me salivating. I've not been to Sushi Samba, which is on the floor below, because I haven't been able to convince anyone to pay for me (…yet). The lift is so fast, and because you have a full view of London as you soar up, some people I've been with felt kinda funny going up and down, but I loved it.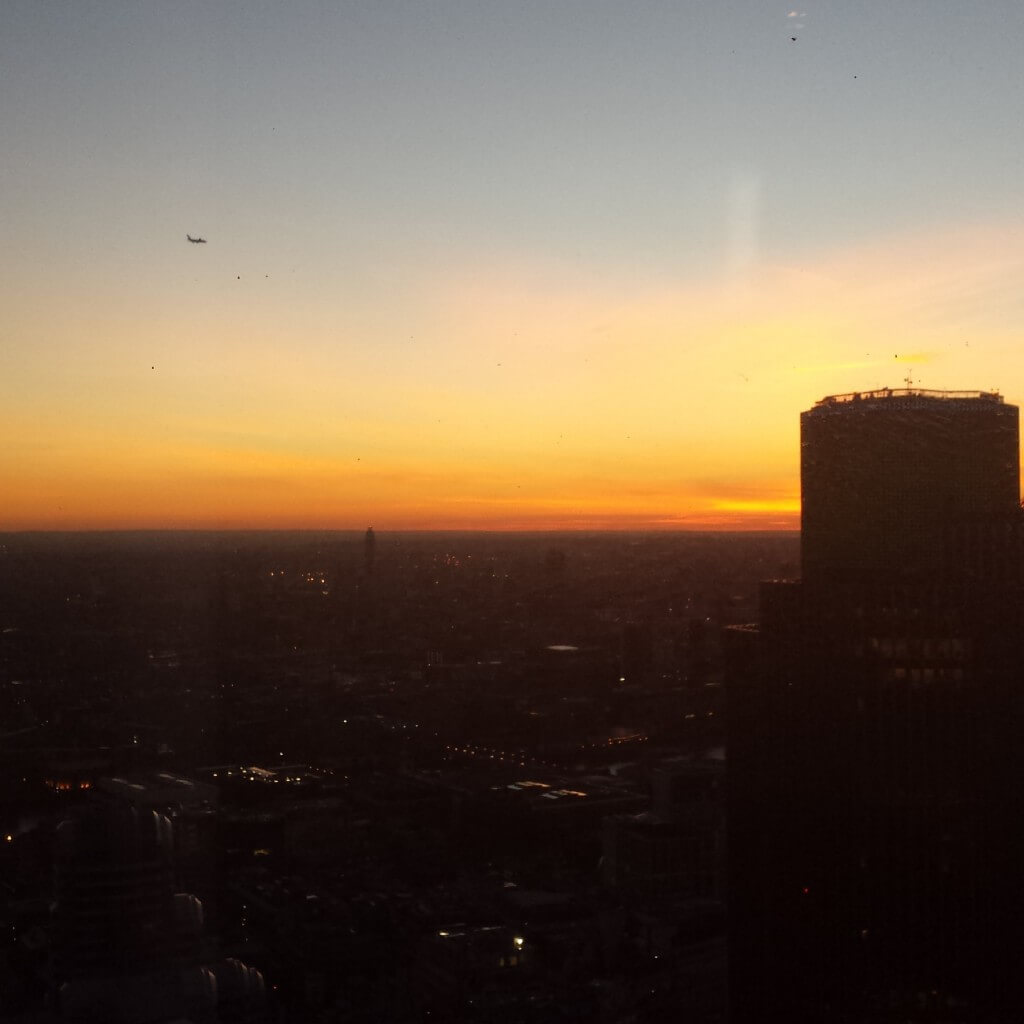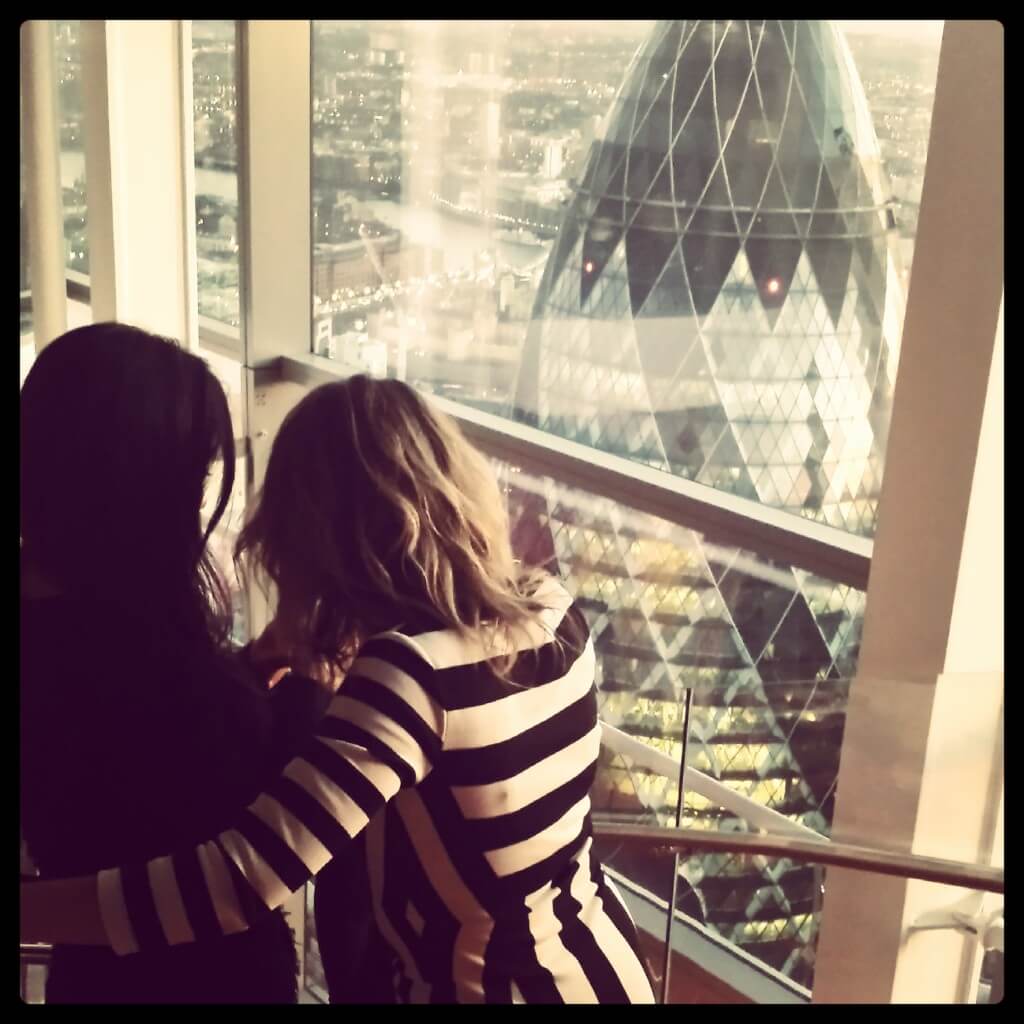 There are a million other places I want to get a good old view from- I'm determined to get inside the Gherkin, I'm going to go for coffee at Centrepoint, and one day I'll fork out for a whirl on the London Eye. Looking across the skyline is a gorgeous way to get a real idea of the city, and to take a much needed breather from all the business of the tiny, tiny people down below.