I'm a bit of a sucker for owt New-Years themed. All those programmes you watch, comatose in a food-baby-stupor, that review the year are my favourite. Top ten music videos of 2015? I'll give it a watch. Big Fat Quiz of the Year? I'll shout the answers from underneath my piles of chocolate. Charlie Booker's Year Wipe- it'll have me cackling manically through my hangover.
I'm also a staunch advocate for resolutions- and for calling people who hate resolutions: miserable gits. So, in light of the earth's safe passing (more or less) into a fresh new year, I've whipped up some best bits.
Best night out: Our first night in Thailand might be a blur- but what an almighty blur that is. I'd even go so far as to say this is the best night out partying I've ever had- drinking cocktails from buckets in neon lit rooms, playing jenga with Thai bartenders, speeding around on a tuk tuk in ways that sober Farrah would never have approved of. That night reminds me of noise, laughter and dramatic hangover stories.
Best show: I saw a lot of theatre this year, and I fully intend to do the same again in 2016. Despite the number (and breadth) of show I set eyes on, it's easy to pick out Kinky Boots the Musical as my ultimate favourite. The story, the cast, and the genuine feeling of warmth are all worth front row seats. Go see it.
Career highlight: I've worked at Sauce for exactly a year now- and although I always set my sights pretty high when it comes to work achievements, it still came as a surprise when I got a great promotion within 8 months of joining the team. I have great clients, there's always someone wanting to go for a G&T on a Friday, and I've got big plans for 2016 there. I'm actually quite proud of what I've done there already, so I'm looking forward to seeing what this new year brings- presumably even more burgers.
Best photo: No make up, windy beach in Ireland, feeling very happy.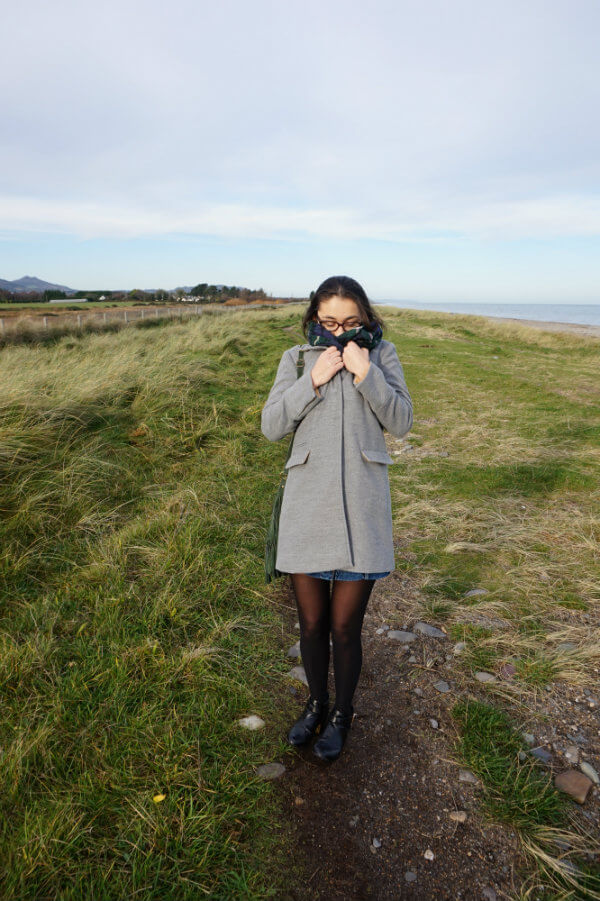 Best gig: Obviously, Tayday 2016. I broke my rule of never attempting to carry a tune in public and scream-sang the whole album.
Best date: Feeling particularly loved up on Valentine's Day, Jonathan and I booked a last minute overnight trip to Copenhagen. I spent just under 24 hours strolling around cafes and bars and parks with the man I love (n'awww) in an uber cool city with coffee in one hand and camera in the other. Best date ever.
Best blog: In the year I've probably done the least blog-writing, I probably did my most blog-reading. My top two favourites would be Adventurous Kate for her monthly recaps, keeping it real, and snort-out-loud Snapchat stories, and InTheFrow for the attention-to-detail-goals it gave me, and for some of the most beautiful travel posts I've ever seen. Other favourites have been this post from scarphelia, which made me want to runaway to New York and live on a boat, this post from Fashion Mumblr which made me want to buy all the A-line midi skirts, and these Lily Melrose moving house vlogs that made me want to have my own lil nest to decorate.
Best restaurant: Dirty Bones. I've taken a few people along to Dirty Bones this year, and it still ranks as one of my favourite restaurants in London.
Best travel experience: In Positano, Sacre D'Oro, eating fresh pasta & seafood in the glinting sun, with sweet white wine carafe to hand & my lovely, lovely boyfriend cracking jokes about the Italian singing waiters. I don't throw words like 'bliss' around much, but I can guarantee my paradise will have little restaurants hidden in nooks overlooking the sea with idly singing waiters and fresh food.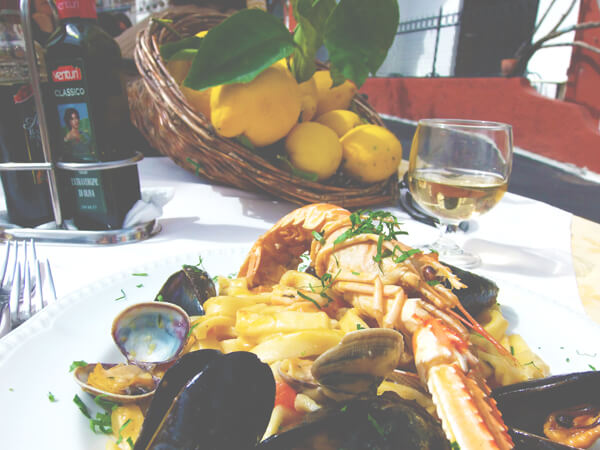 Best family moment: My grandad's face at his 70th birthday- he had no idea we'd flown out to Ireland to join his surprise party, and despite a hell of a lot of stress getting there, his expression and the joy it gave me made it worth it.
Best personal moment: This year I moved out of a flat that was really getting me down (hello poo-shower) and into a little flat with my boyfriend- big step in our relationship (toot toot!) and with a much nicer kitchen that feels so homely. Much better for my state of mind and dinner parties.
~
I plan on writing a lot more this year. With hundreds of blog posts saved in draft folders, notepads scribble-filled with ideas, stories I've worked on perfecting at pubs and round dinner tables,I really need to start publishing more, so I intend to. I want to listen more to people, grow closer and build stronger friendships, nest, eat, and see more this year. I hope you'll join me

Have a wonderful 2016