I've checked my bank account daily since the start of term. Each time, when I see the only change is that it's steadily decreasing under the weight of bills, food and rent, I get a lump in my throat and sheepishly ask Emma if I can use her shampoo and conditioner again this week.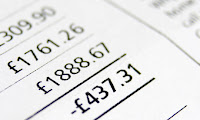 I've been at university for a month, yet my student loan has yet to make an appearance. There were problems with my application this year, and Student Finance England are taking their sweet time in rectifying it. The thing is, I'm pretty much at breaking point.
I realised my loan application had been cancelled when the university granted me a Leave of Absence. They did this because they were under the impression that I wanted to take a sabbatical- despite me telling them otherwise six months- SIX MONTHS- earlier. That's a whole other story, which I won't bother with here, because I'll probably self-combust.
I reapplied for the loan. I'd never had any problems with Student Finance England, and had really been quite smug about it. While all my friends were stressing about being on hold for hours, about waiting weeks for their money to breeze in- I knowingly shook my head. What idiots, how can you manage to get such a straightforward system wrong? Turns out, this smugness was misplaced. Sorry judged friends, you're not all idiots. I take it all back, I'm one of you now.
First, there were admin problems on my part. Making a habit of moving house causes a lot of problems when it comes to locating important scraps of paper. Everything is in boxes, upside down, or three houses behind. When P40s and wage slips are asked after, it's usually taken as a rhetorical question. So  a week later, having harassed my parents' bosses into providing them with relevant paperwork, we were off. A collective sigh of relief was exhaled; from me, my parents, from all the people I'd been whinging to. It was all over.
Eventually, a letter dawdled through the post. You're eligible! We're going to give you a loan! Hurray! All you have to do is sign a letter -easy- pop it in the post -consider it done- and wait for your tuition fees and maintenance grant to dazzle you -thank all that is sacred.
I don't know which alternate realm Student Finance England occupies, but it's one where a first class letter takes more than nine days and counting to arrive. Disheartened by the ninth day of stealing eggs from my best friend and sending apologetic texts to my rent-less landlord, I decided I'd phone them up.
Twenty minutes later, having pressed one (to prove I was a student), three (to prove I wanted to talk about a loan), two (to prove I wasn't joking), one again (to say I wanted to speak to a person, not a chihuahua), nine (to sacrifice a lamb) and two again (to make sure I didn't actually require Childline), I got through to the lovely Irish Dan.
Dan agreed my loan hadn't gone in. He told me it takes five days to scan my letter (FIVE DAYS!) . He asked what form of post I used to send my letter (fucking owls, obviously) and then mentioned in passing that the problem may very well be that the university hasn't confirmed my attendance, which can take up to seven days. In Student Finance Speak, that translates as three months.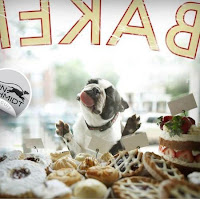 Me in ALDI every week.
I tried holding it in, but this was the straw to break the camel's back. The shock of being told it was going to take a week for the university to check the bloody register, ten days plus for them to receive in Student Finance World, then another five days for it to be scanned felt like a slap. I had a quick skrike on the phone to Irish Dan, who was probably not expecting having to deal with a crying girl today. I mumbled my thanks and hung up.
Immediately, Emma rang. She's on her way home, and there are criss-cross chips in the oven. I think I need a lie down. And some garlic mushrooms. And a bottle of wine wouldn't hurt.