I'm pretty late to the Japanese food scene in London. When you're going out with Jonathan Frost, who thinks that no amount of sushi will ever fill him up- which is the main aim of the game when taking Frostie out for dinner- you don't get to go to a lot of Japanese restaurants.
So when my colleagues planned a Friday lunch trip, I was a teency bit unreasonably excited. I'd seen so many  Instagram-perfect shots of the dishes there and worked myself up into a Shackfuyu-hysteria. I was psyched to go eat this food. My job is to get other people excited about restaurants, and I think I'd gone over the mark into worrying people with my enthusiasm. Luckily, it was all genuine, and I can now confirm with authority, totally justified.
Priorities straight, we got the cocktails in first.
Mine's the Bone Daddies Punch (on the right), which was lush- and I couldn't keep myself from picking out the tiny cherries at the end.
Shackfuyu has a weird menu in that you order one 'main dish', which changes on the reg. When we came it was wagyu beef (which means they like, fondle the cow before cooking it, or something, so it's proper relaxed and yummy), so we ordered that with a plate of basically everything else. Sharing plates are so in right now.

The food was gorgeous. My personal favourite was the Korean fried wings, which they serve in all the Bone Daddies' restaurants. The prawn toast was pretty cool too, as it had this dancing herb stuff on top (Watch this Vine if you don't know what I mean!) and the scallops were in a chilli miso butter that I could honestly have drunk by the gallon.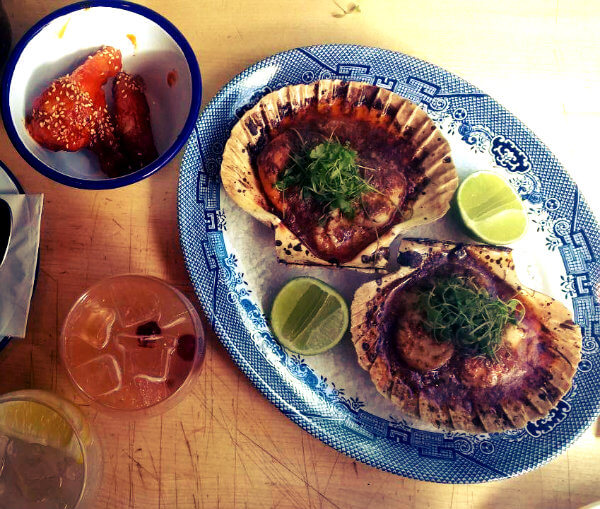 I'm not usually one for hot and cold desserts- I like my sweets at room temperature thank you very much- but Instagram was going wild for the kinako French toast and green tea ice cream and I couldn't resist a spoonful or seven. The French toast was perfect- crème brulee crispness on the outsite and Mary-Berry-cake moist on the inside, and the ice cream wasn't too sweet or too thick. I definitely am on board with the hype for this one.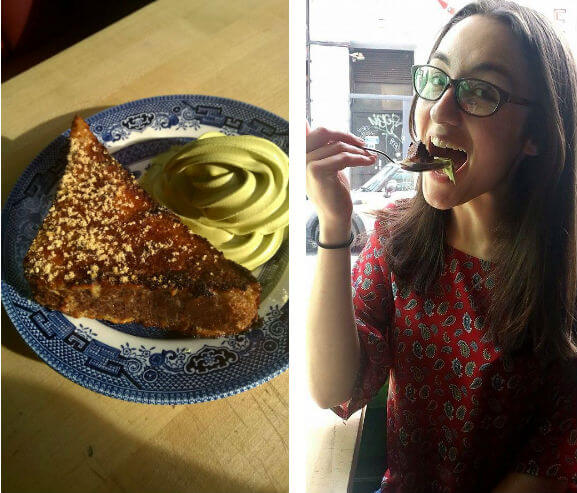 Stuffed, happy, and feeling all the world more like Japanese food is my newfound bae, we tottered out into the sunlight and back to the office. Shackfuyu is tucked down Old Compton Street, past G-A-Y, so it does take a little digging out while you're in Soho, but is absolutely worth hunting down- for that chilli miso butter alone, frankly. MASSIVE THUMBS UP FROM FARRAH.
Shackfuyu, Old Compton St.