I'm a big seafood fan, but because it's generally expensive for shellfish and I wouldn't know how to cook a whole crab if it crawled into my oven and shouted out directions, I never make my own.
So when I saw Bonnie Gull Seafood Bar had relaunched, I got flashbacks of food envy at reading the Londoner's blog, and immediately booked in a table.

It's tucked away on Exmouth Market, which is King's Cross way. I live near Wimbledon, so this was no mean feat to get there- especially considering I had to drag Jonathan round the Piccadilly line moaning "why are we going this far for posh fish and chips?" the whole time.
When we eventually rocked up, our chirpy waiter seated us and explained the Bonnie Gull concept, and more importantly, the daily specials.
We opted for five dishes, all from the Sea section of the menu (when in Rome, do as the Romans do. When in a seafood bar, leave the steak behind). Potted clams, beef dripping chips (to die for), a mackeral pate with sourdough, fillet of mackerel with gnocchi, and, the main event- Smash your own crab.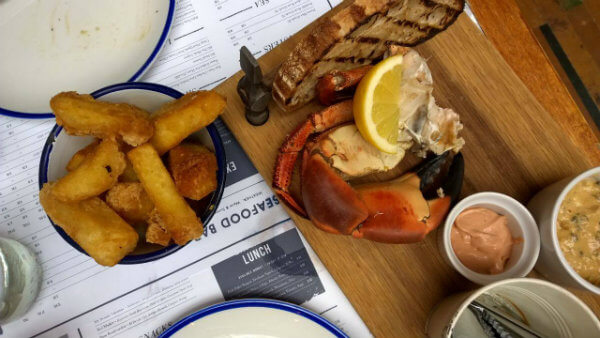 Jonathan's eyes lit up when the waiter delivered a board of freshly caught and freshly cooked crab, complete with hammer, and crazy claw crushers. It was like playtime and dinnertime rolled into one, and all complaints about the tube crowds and the rain were replaced with joyous smashing. The meat was wonderful- light, fresh and lots of it. Who says you shouldn't play with your food?
I ordered my first ever Bloody Mary, and I know I have friends who may disown me for this, but I really didn't like it. I'm sure the quality of the Bonnie Mary is just fine, but I don't think I'll ever enjoy drinking a savoury drink. First and last!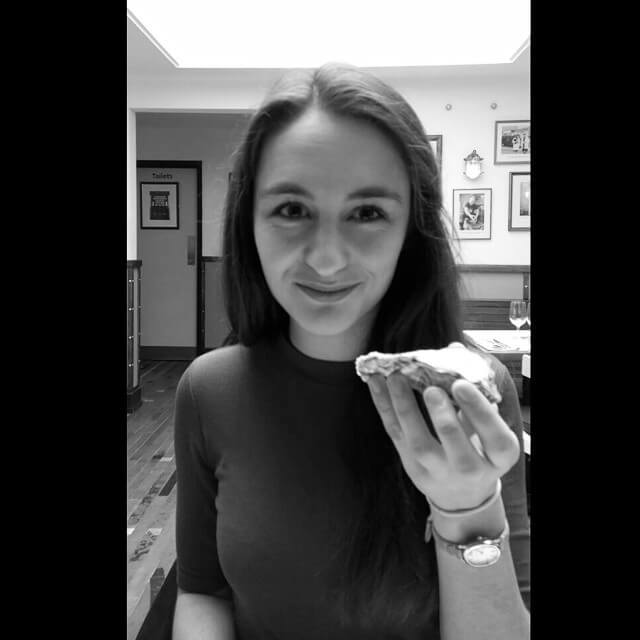 On the plus side, the Bonnie Mary came with a fresh Britsh oyster, ready for knocking back. Unsure of oyster etiquette, I gave it a sort of quick half chew before swallowing, meaning what should've been a moment of luxury- elegance at a push- was actually more of a brief choking and glamorous eye watering. Totally worth it.
Overall, I loved Bonnie Gull. It's ditsy sixties seaside decor and the novelty of playing with tools to get to your lunch makes it a real contender for dates, and it's smart enough to show off to your foodie mates too.
If you're going to go, my recommendation would be to get the whole Smash Your Own Crab (we got the half) and a couple of sides/things to pick at, and you have to promise me you'll handle your oyster better than I did.