Visiting Italy was never high on my must-travel list. I wanted the fiestas of Spain, the French Michelin stars and the watercolour sunsets of Greek islands much more than Italian sprawl and plain pastas.
That was, of course, until I actually went to Italy. Converted to the disorder, the charm, the food (oh, the food) and the beauty, I've been back every year since my long weekend in Verona. Ticking off cities with a cappuccino in one hand and a camera slung round my neck, Venice, Lake Garda, Amalfi and Positano have all dazzled me.
Then, to Florence.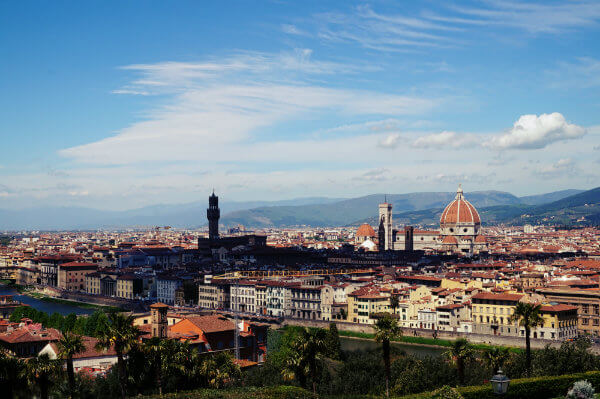 Initially, I couldn't warm to Florence. Our AirBnb was a moment away from the Duomo- a seemingly great decision when making the booking that later left bells ringing almost literally in our heads every morning from 7am as the Camanile- belltower- became intimately acquainted with our sleepyfaces. The town was heaving with heavily perspiring tour groups, marching en masse down side streets and main squares, forming human blockades of obnoxiousness everywhere they went. The transport staff were mean, hardened no doubt, by an onslaught of idiot tourists like us. Ripped off by a shoddy tourist trap gelatoria, dismayed by endless queues, unable to escape the bustle of frantic selfie sticks. Perhaps the Italian charm was wearing off.
But then, to the rescue, Jonathan. Armed with his TripAdvisor app and a serious nose for finding the quiet spots, our weekend of plodding round packed galleries with screaming schooltrips turned into something quite beautiful.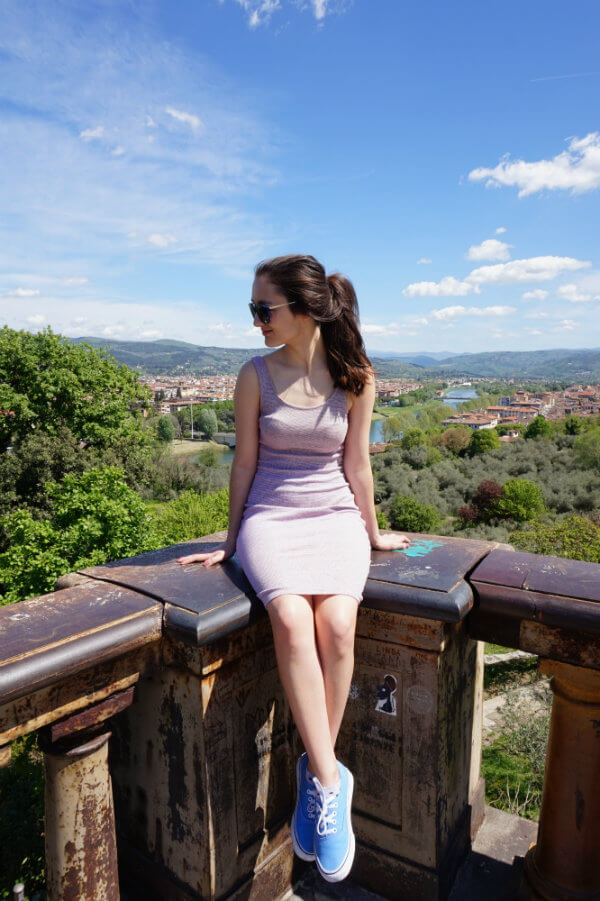 We dug out the recommendations from friends and hunted down trattorias and pizzerias galore. We made a booking for the best chicken I have ever eaten. We escaped the crowds to the 'other side of Florence'- Oltrano. We wiled away hours in gardens reading, chatting, eating.
One of the best things we did- ever- was find a little private tours company out in Tuscany- the 500 Touring Club. Once we navigated the bus system out to rural Firenze, we met our date for the day: Topsy.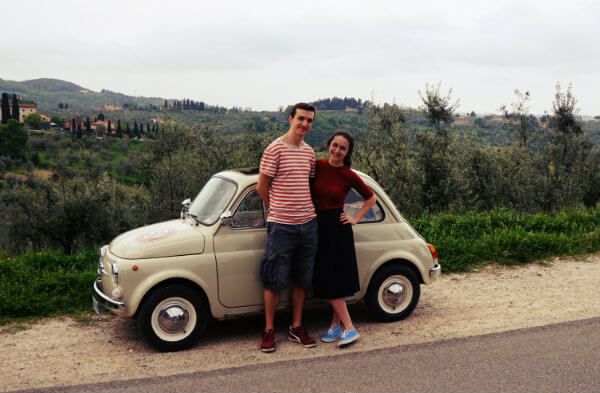 After a quick driving lesson (Jonathan, not me) and a slick of lippy (me, not Jonathan), we were pootling around the Tuscan hills to our little heart's content.
We found Florence at a slower pace, by peering round corners and succumbing to revisiting places- a travel sin according to Past Farrah. I went the long way round to falling love with Florence, but I chilled out when I realised that enjoying a city means finding the rhythm that feeds the city, that gives it life-not charging round at full speed with a checklist to dispassionately work through and spending more time being angry with crowds than giggling with your boyfriend.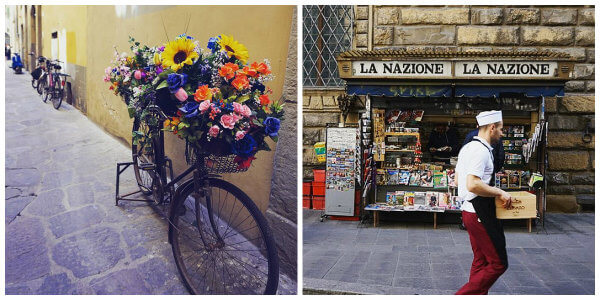 Instead, spending afternoons lounging in our flat, carefully choosing our picnic supplies in supermarkets and revisiting our favourite spots time and time again made this trip special. You soak in beauty, not rush past it.