If you're looking for a place to eat in London, it can be really hard to avoid the rubbish restaurants. They're everywhere, and give you absolutely no idea of how Londoners actually eat. No, we are not Pizza Hut, and no, we are certainly not queuing for Angus Steakhouse.
Instead, we're sneaking off from the hoards of tourists looking lost in Leicester Square and heading to our favourite jaunts. Sure, we have to wait 45 minutes for a table, but if it's that or a stale pizza-buffet, I know which one I'd choose.
You're in Covent Garden
My favourite place in TheatreLand to eat is definitely Shackfuyu. They're definitely flavour of the month with Londoners at the minute, if Grace Dent's review is anything to go by (it is). Order at least three things per person and pig out on their incredible Japanese inspired dishes. You're definitely meant to play with your food here, so get stuck in. Website here.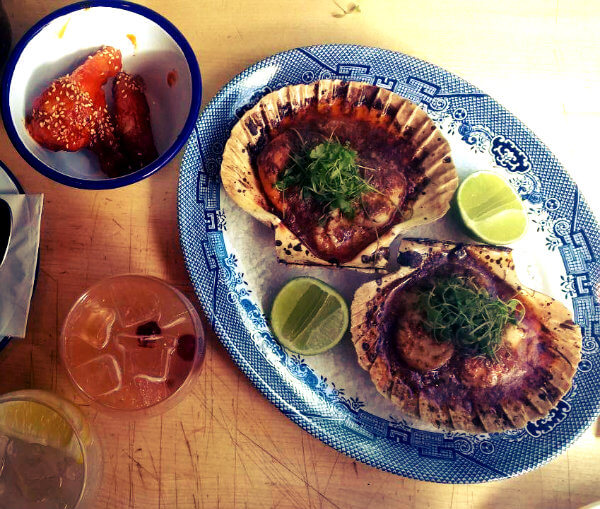 You're in Kensington
Dirty Bones is to die for, and many of my friends have noticed my next-level obsession with them since my visit earlier this year. I've been back a few times since that review, and I just love it. Classic, dreamworthy American comfort food, my faves are the dirty fries and the Kimchee Dog. Will there ever be something on that menu that doesn't make me drool? No. Go immediately.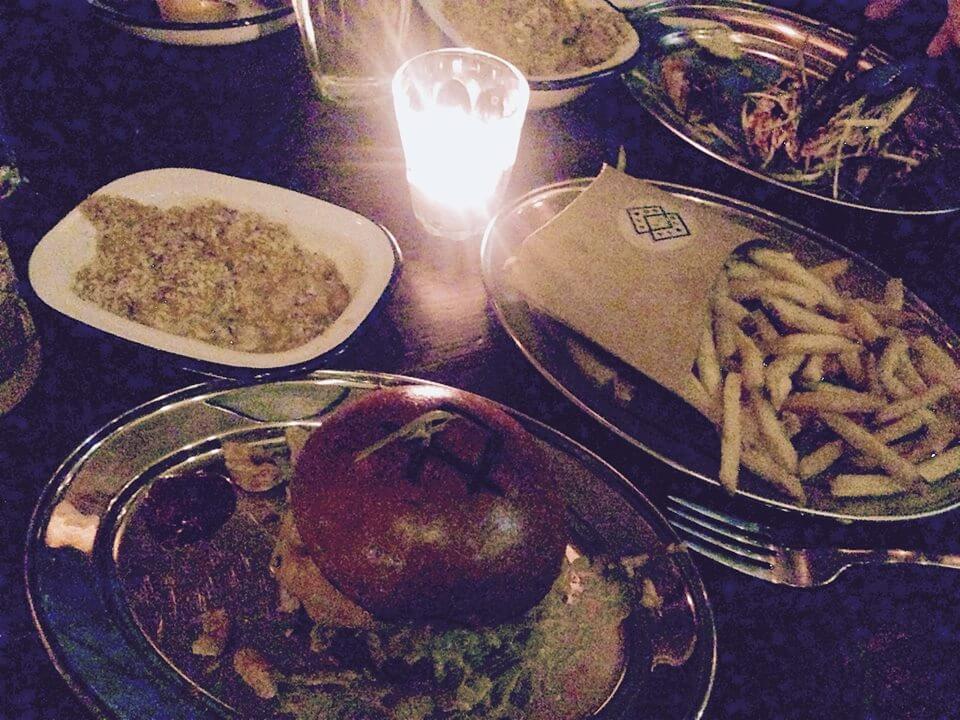 You're in Clapham
Firstly, Clapham is massive. Once you've figured out which part of Clapham you're in, mission your way over to Southsider for amazing cocktails (Happy Hour until 8pm every night, toot toot), then when you're nice and drunk head to the Roxie. They're usually pretty quiet for Clapham Junction, and the platters are such good value for gorgeous steak medallions.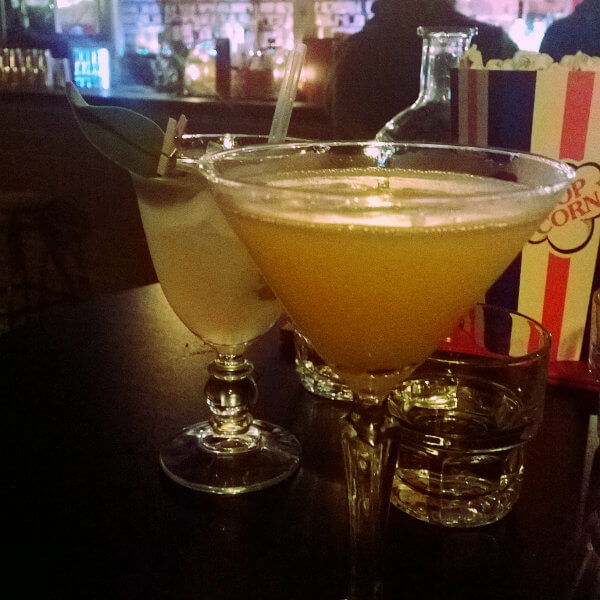 You're in Brixton
You need to be in Brixton Market, where you have a million choices. The best place in Brixton Market, for me, is Chicken Liquor. It never lets me down and no matter how many ties I try and recreate the Korean fried wings I'm yet to master it. My top tip for Chicken Liquor is to forget the cutlery and accept the messiness. If the queue is too long here though, you're in a good spot as I've never heard a bad word about any of the places in the Market. Then, go to Kaff Bar for the best five quid mojitos ever.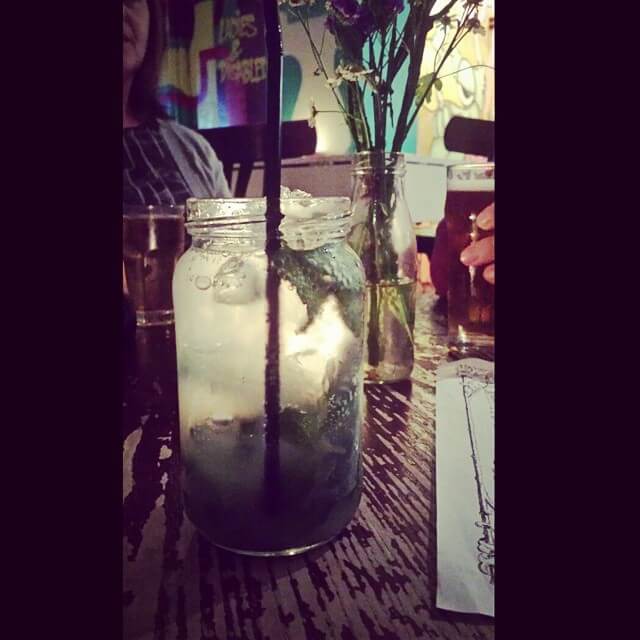 You're in London Bridge
Um, duh. London Bridge can seem like a crap area for food, but actually is home to one of the most famous foodie spots in the country- the market. Go to Borough Market if you need something cheap and cheerful, or if you're pining for something snazzier, whizz up the Shard for dreamy views, cocktails and food. I like the food at Hutong best, and they do a v reasonable lunch set menu.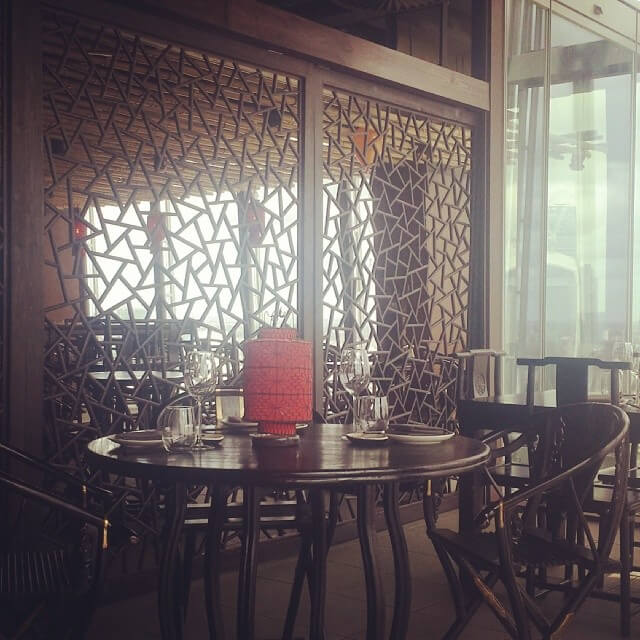 You're in Kings Cross
I have a real soft spot for Bonnie Gull. It's this kinda refined seafood place that's got a lotta sea-shanty vibes with less demon seagulls, and more delicate slurpy oysters. Wander up to Exmouth Market for a dainty dinner where you also get to wield a hammer (with good reason!)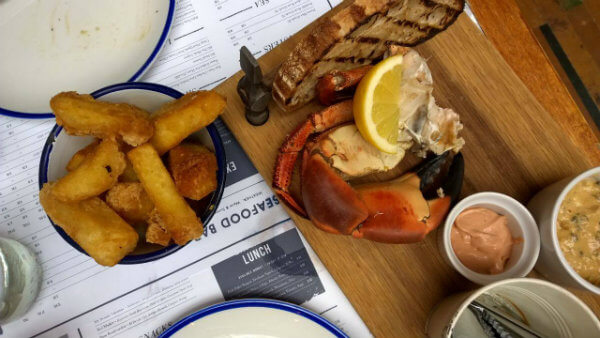 You're fucking lost
So you're God-knows-where in London. That's fair, doesn't mean you've got to eat rubbish. Chains in London have loads of seriosuly good competion to be dealing with, so they're really some of the best in the country. My favourites are all over the show, so check the locations for:
No doubt I've heinously undersold a fabulous spot- and as you may have noticed I'm definitely a south-of-the-river girl- so apologies in advance for any angry foodies who are outraged I've missed a trick. Let me know where I should've included and I PROMISE I'll go there soon!