Since my fella moved in with me, I've had fewer excuses to hang out with his flatmates- three girls who truly appreciate a glass of rose and a lip sync battle.
And considering I owed Sally an overdue congratulations on her snazzy new job, I took her out for dinner at Pizza Union, King's Cross to catch up and pig out.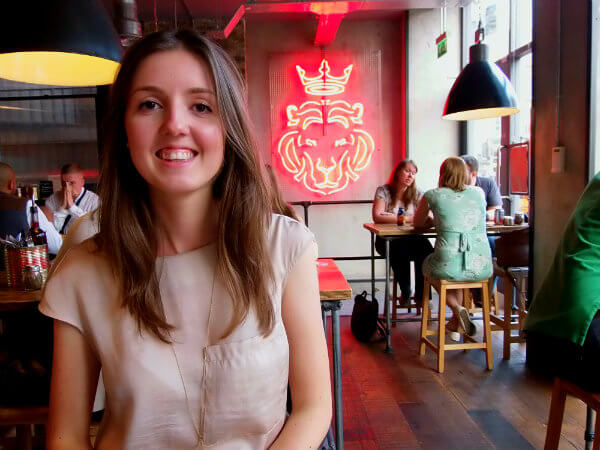 Friends had raved to me about their other outposts, so I was looking forward to giving them a whirl myself. It has a distinct uber-cool school canteen vibe, topped with gorgeous mixed tiles that were oh-so-Instagrammable.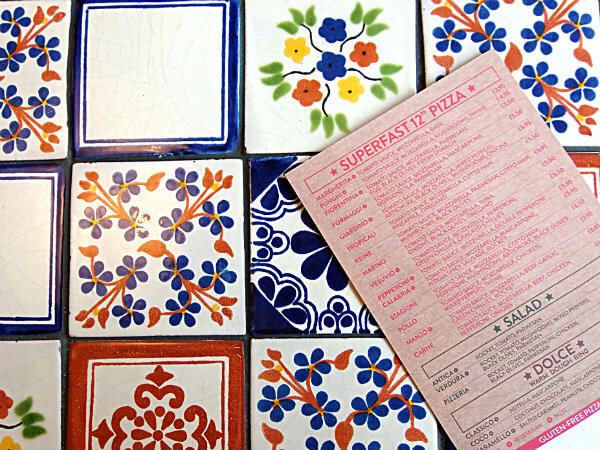 Good pizza should be quick, simple, and pack a punch of flavour. The menu at Pizza Union might look brief, but this is as it should be. Venetian Pizzarias don't stack their menus high- Pizza Hut does. With fewer, more focused options, you can practically guarantee that thought and love has gone into your choice.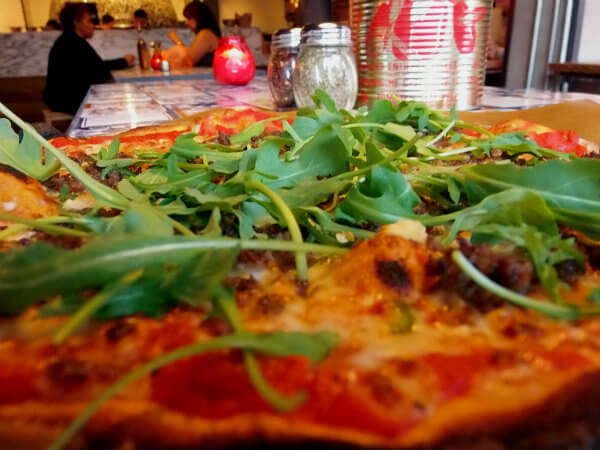 I had the Manzo- tomato and cheese base (how else?), beef, chilli and rocket.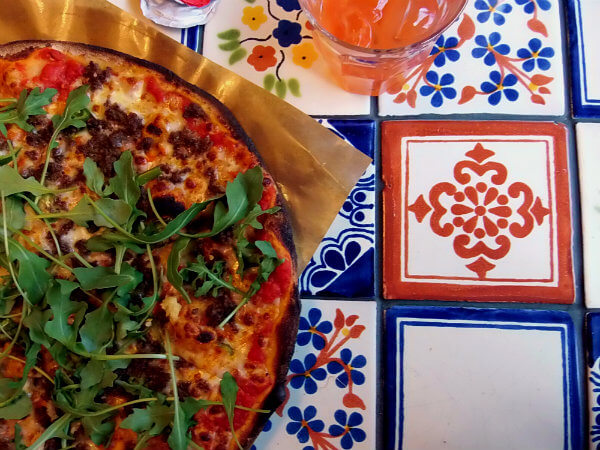 Damn. The base was crispy, cooked to perfection in their mosaic pizza oven, with the toppings generously scooped on. Fresh, filling and moreish, the pizza took me near on an hour to eat while other Pizza Unionists were whipping in and out with their speedy pizzas in no time. I like to savour my meal, okay? Plus I was side snacking on a big cuppa olives and popped chilli nuts.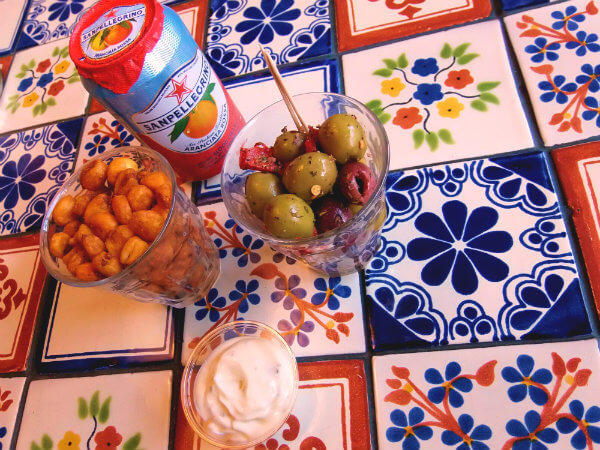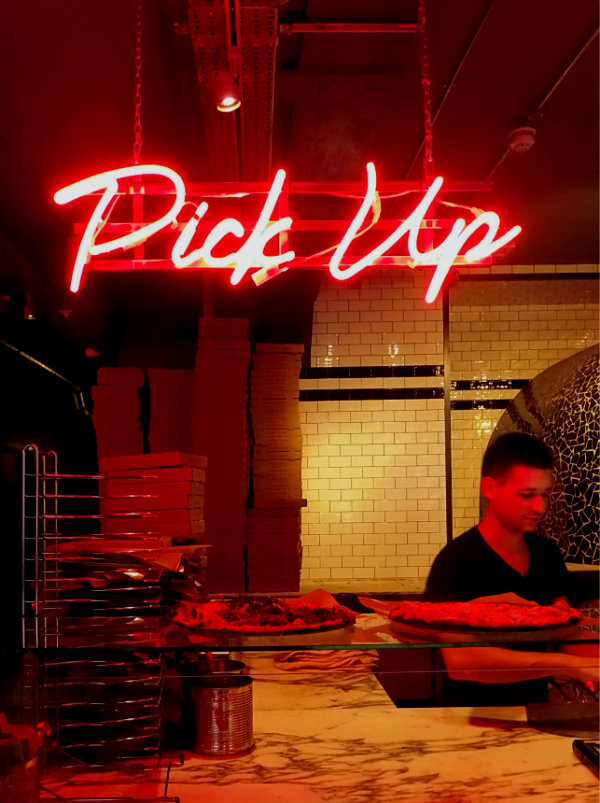 Pizza Union was the perfect setting for a catch up- relaxed enough to unwind after a day in the office, fun enough to not feel shy giving out great big belly laughs, and with enough early 2000 hits to have a little sing along between pizza bites. Despite the crowds we all seemed to be getting quick and happy service, an oddity in the London fast casual scene.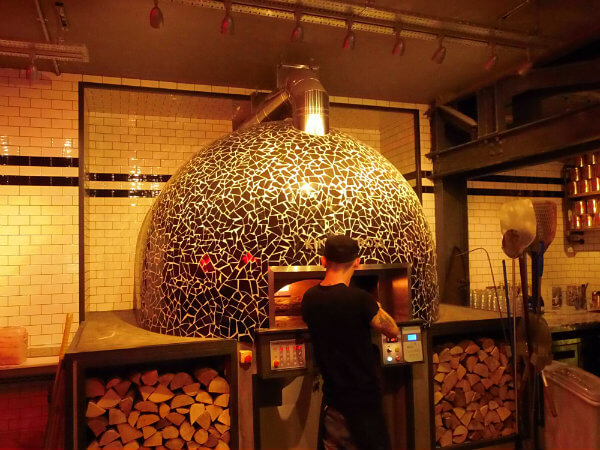 Dessert was dolce- Sally had coconut and I had salted caramel with peanut. When we both shirked the nutella option the waiter seemed agog- urging us to try his favourite- but despite his best intentions we stuck to our guns and can happily report the Caramello and Coco versions are worth a recommendations too. Sweet filling wrapped in a sweetened dough ring- quite a heavy but undeniably tasty end to the meal.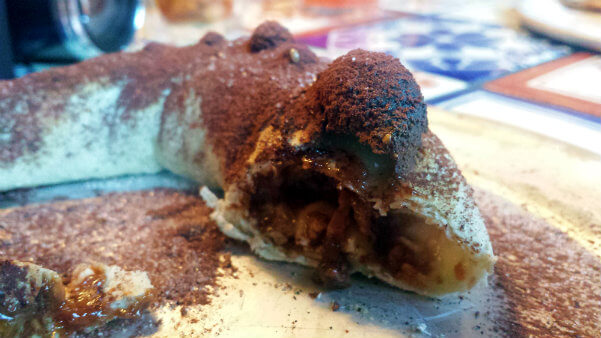 I'll be coming back to Pizza Union- King's Cross is my gateway to the North and I pass through pretty regularly. I can now sack off the Pret dinners to take on the train and get a decent, superfast (they mean it when they say superfast, our bums had barely hit out chairs before our buzzer went wild) pizzas from here. Bellisimo.
Pizza Union, Pentonville Road King's Cross.