Lowered heads, cameras stowed away safely. When it rains on a daytrip, bleh. I'm out of natural position- looking up and around and through a lense. Instead, shuffle me off into the nearest cafe or pub, so I can wipe down my glasses on my sleeve and explore a city from within. It's no blaring sunshine vibes, but in a place like Winchester, it will do nicely.
After buying a much needed hat (who needs umbrellas these days) from the high street and with time to kill before lunch, we ended up in a National Trust museum dedicated to the old Winchester Mill. We quizzed the volunteers on the workings and mechanics in front of us (a little too intensely, given neither of us could feign an interest in a flour mill at any other occasion) and optimistically paused by the live otter-cam in vain.
In any case, wine. Tucked away by the fireplace of the hopelessly idyllic Chesil Rectory, we saw off the set course menu and plotted our next move with recommendations from the staff. The food was delicious and the surrounding a perfect setting, a previous Mary Tudor hotspot, for piling up jumpers and pondering the weather. If it's good enough for royalty it's certainly good enough for me.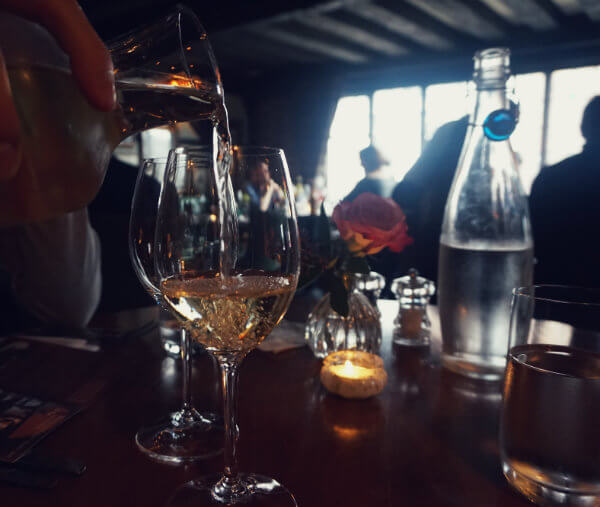 On the advise of the chatty staff at Chesil Rectory, with heads bowed under hoods we tottered up the hill towards The Black Boy. A trove of tinkling bottles, board games with bits missing and local paraphernalia, we settled in with the Trivial Pursuit cards and eavesdropped on the local's conversations.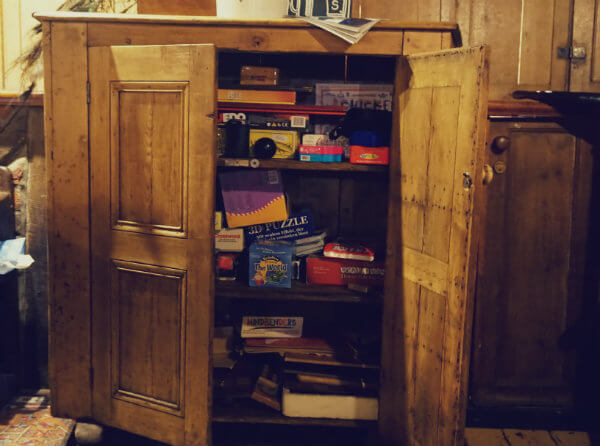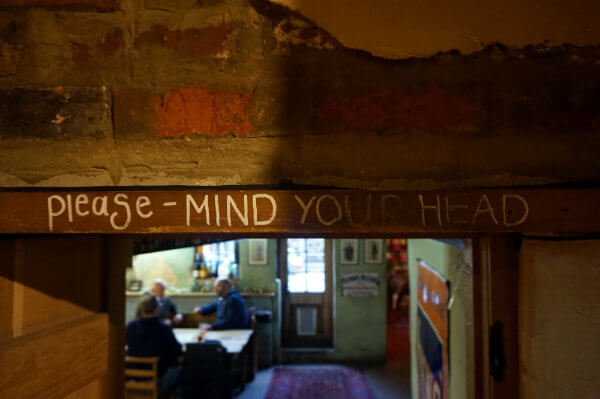 Steadily more tipsy, we minded our heads and took to Winchester streets. Our intention was to see the Cathedral (I love a bit of church architecture, me), and got distracted on our way by a very inviting bookshop.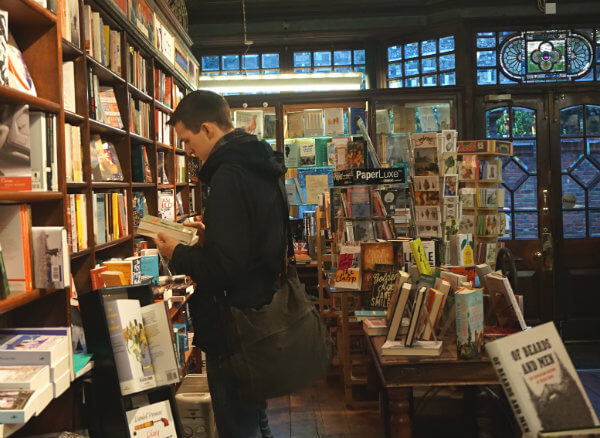 Seeing double from our wine and local ales, we spent a good hour or so sniffing in the old-book smell and craning our necks to get a look at the higher shelves. I picked a book, the lady behind the till said nice things about my bag, all round success. Beaming (me) and eye rolling (Jonathan), we left in search of the Winchester cathedral and college which we forgoed in the drizzle for a brownie and final gin and tonic on the way back to the station.