Disclaimer: I really, truly, cannot express my disbelief that I have turned-evolved- into a person who regularly takes afternoon tea- one that doesn't come in an oversized Sports Direct mug, at least. But when your amazing friend Mary takes you to afternoon tea at the Langham, the only fair way to repay her is to take her to afternoon tea at Hotel Café Royal.
We rocked up, fashionably late (my bad), and swanned through to the Oscar Wilde Bar. The old haunt of Winston Churchill, Liz Taylor, Rudyard Kipling and Mr Wilde himself; if you ever need to impress someone, take them here. The room has this amazing old school elegance that radiates class and debauchery (a tough combo to crack- trust me, I've tried.)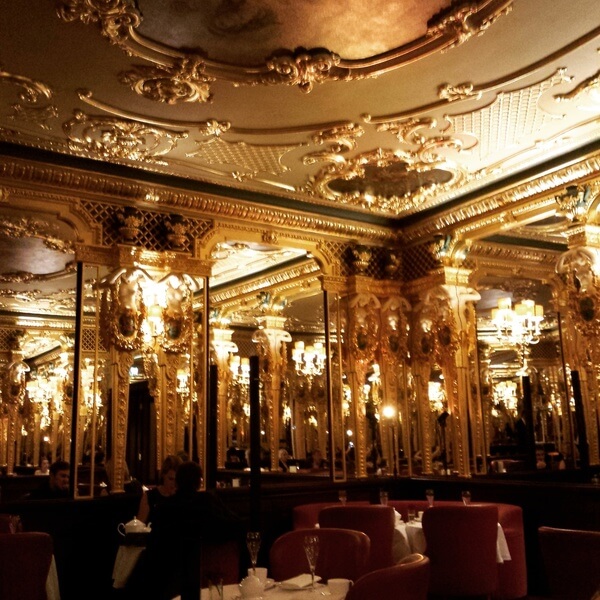 If the room feels luxurious, the afternoon tea feels downright decadent. I'd had some friends visit already that had warned me of the vast quantities of food I was about to tuck in to, so I'd gone prepared on an empty stomach- you'd be wise to follow the same advice.
To start, the tea. Well, actually we had champers to start, but can you blame us? The Oscar Wilde Bar is a room that deserves toasting.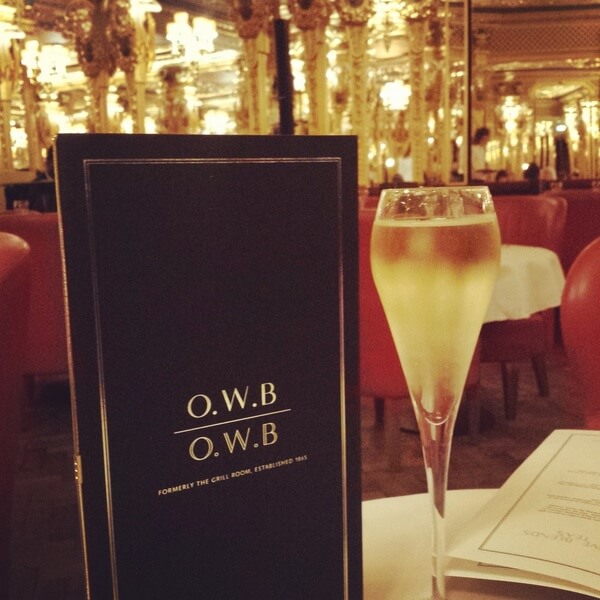 Back to the tea. The selection is wide reaching, but after a few quick-to-bitter teas at other places, I stuck with something I knew and had the Mango Noir. I hate tea that is served in a pot, left to over stew turning into sharp gross cold liquid after just one cup, so was very happy with my fairly unadventurous, but happy-swilling-around-for-more-than-two-minutes cup. (I think this means I'm posh now, everyone.)
The savouries were lush. Delicate cucumber sarnies, goat's cheese and tomato muffin, teeny chorizo tarts. All very good, all demolished within minutes of our lovely waitress leaving the table.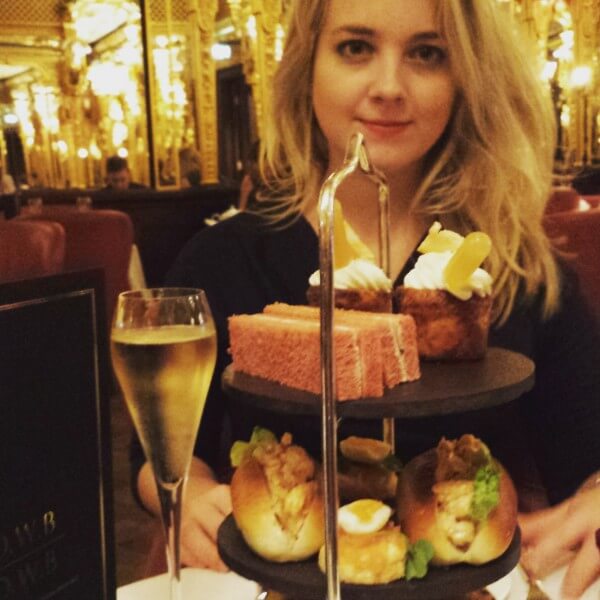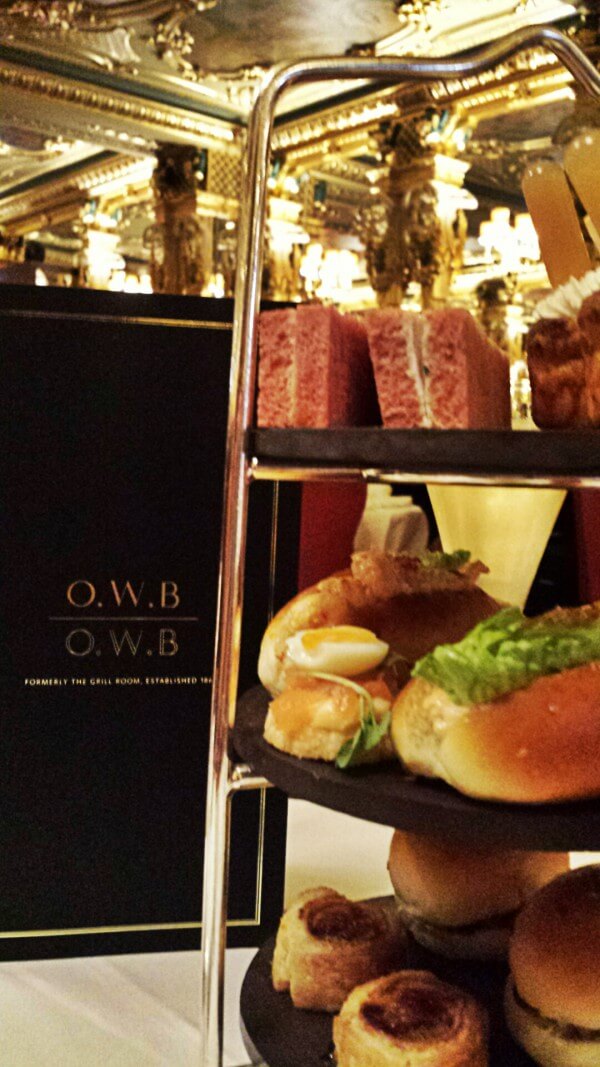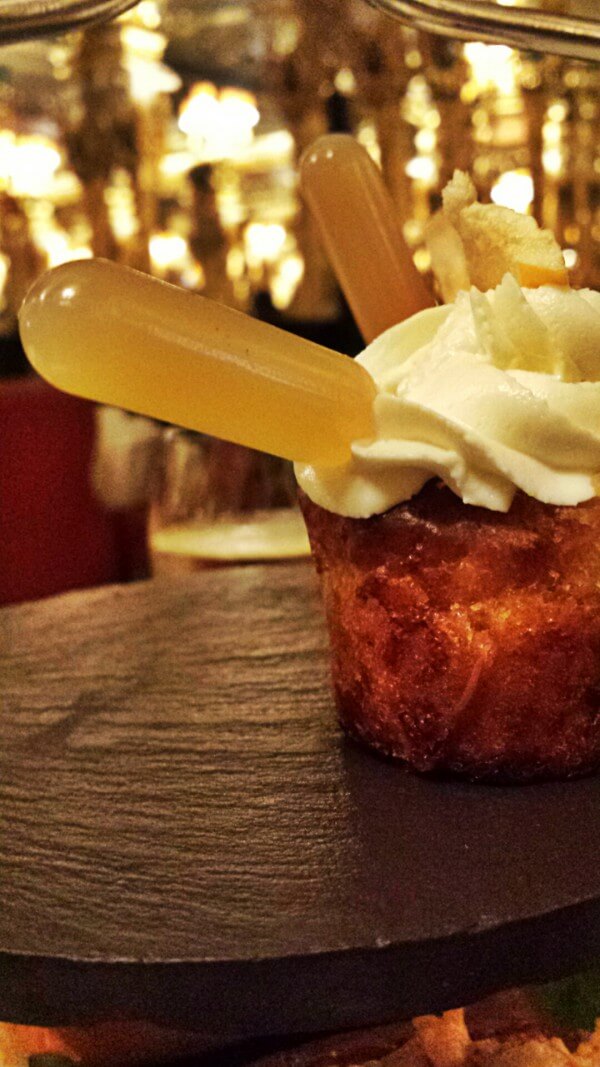 On to the sweet stuff- washed down with a quick shot of iced tea (oh la la). The scones were fresh and delicious- being the glutton I am, I would have preferred a larger helping of cream and jam- and the delicate pastries and inventive desserts were a) beautifully presented b) perfectly flavoured and c) piled high. All the winning traits.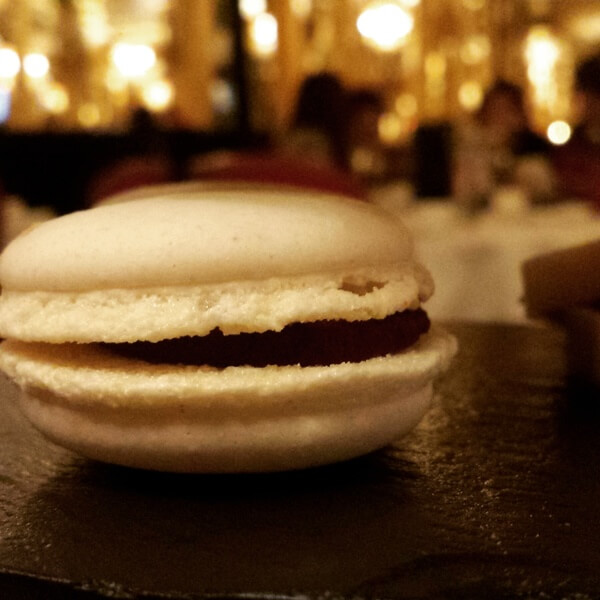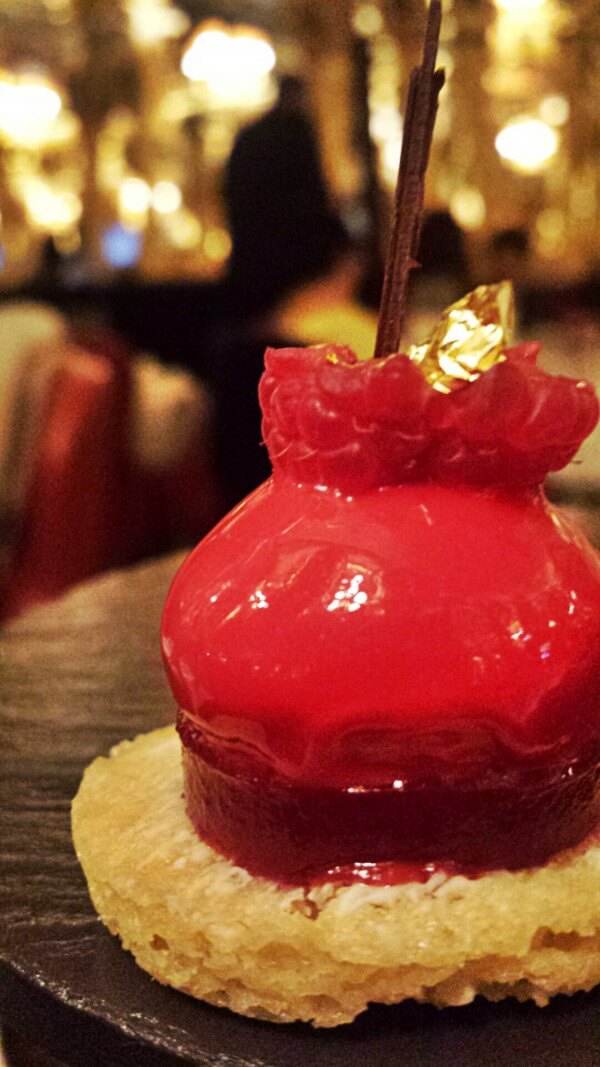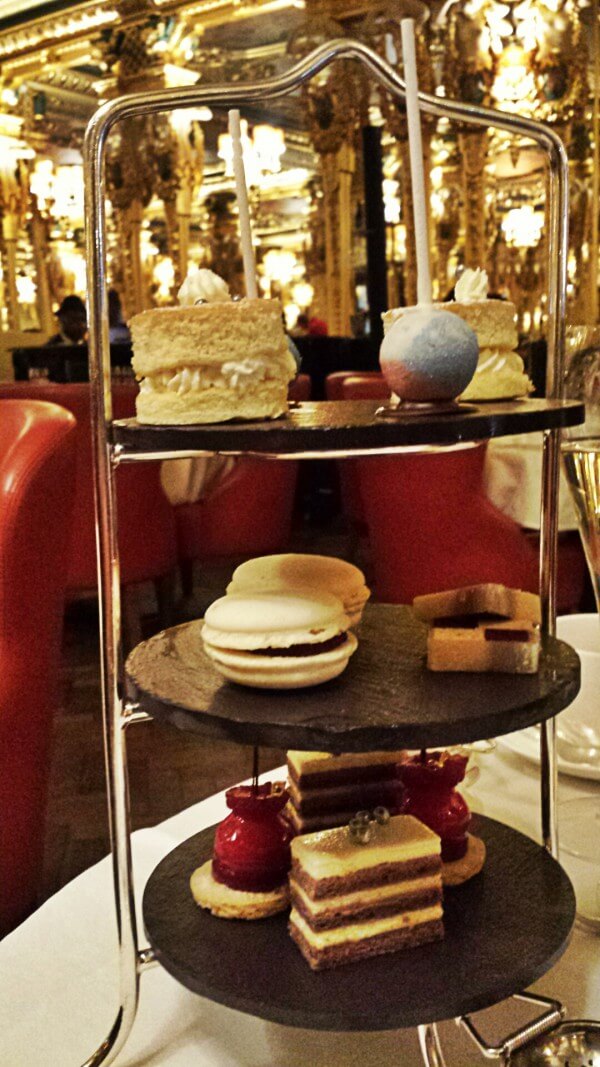 One of the sweetest things about Hotel Café Royal is, in addition to the food and drink- alone enough to rave about- they amp up the experience with little treats. A live pianist brings class, a brief history in a booklet on your table adds depth, and a cheery Toastmaster, reading quotes from Oscar Wilde, adds a sense of occasion. None of the above are necessary to make Hotel Café Royal feel grand and luxurious, the gorgeous food is plenty to write home about, yet they think of everything here and you'll start to wonder if you should arrange a live pianist for every cuppa you brew.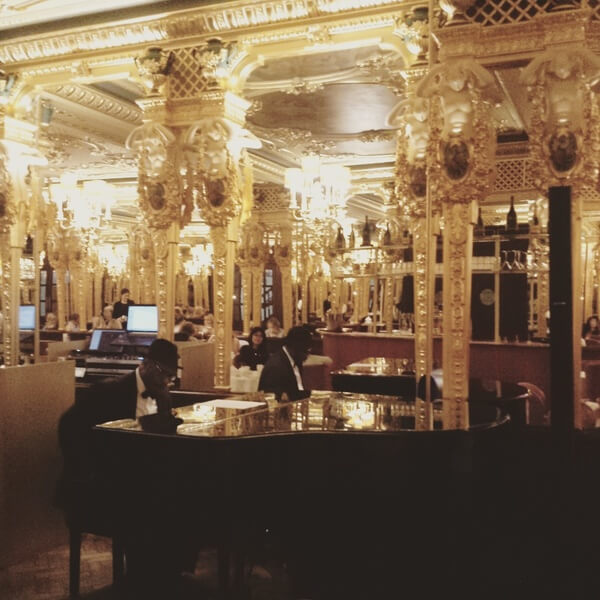 Highlights of the tea were the goat's cheese muffin with the DIY-sauce injection, the rich and fruity (oi oi) Raspberry Regent, the creamy 'Spitfire Lollipop', the fruity history supplied in the little 'OWB' history book (it's 150 years old!) and of course, the ever-charming Mary's company. Treat someone you love or wanna show off to to afternoon tea at the Oscar Wilde Bar and watch the brownie points roll on in.
Afternoon Tea, Oscar Wilde Bar, Hotel Café Royal, 68 Regent St, London.